Our friends have a linking enterprise where they make carpet borders – and hundreds of coloured threads are stored there. And in the same enterprise the husband also works as an Ayurvedic masseur – complementary activities in different fields. He invited me for a massage and I enjoyed this offer.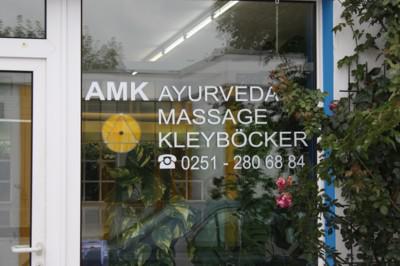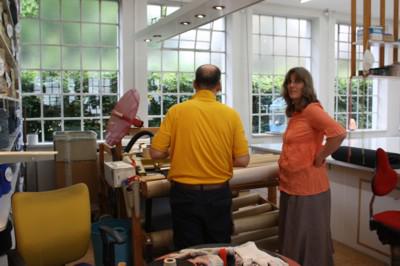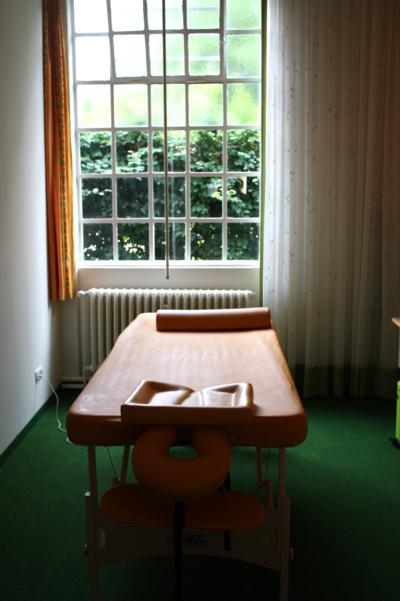 The massage table for oil massage
While he was massaging my entire body with different warm oils deeper and deeper relaxation pervaded me and vitalised the body cells – a great experience.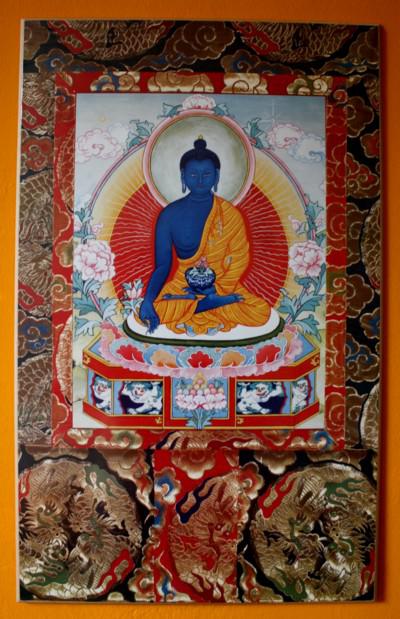 A poster with a blue medicine Buddha in the massage room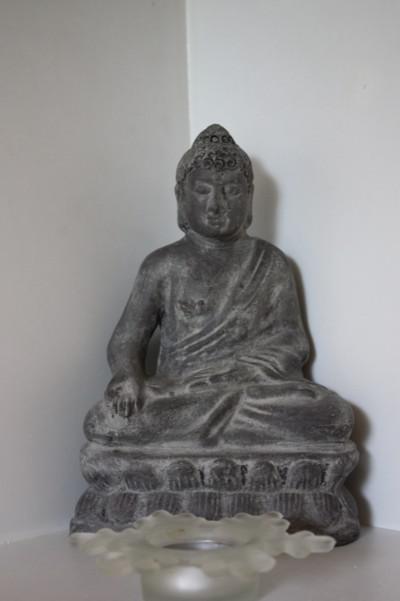 And another Buddha observing and guiding from a corner of the room.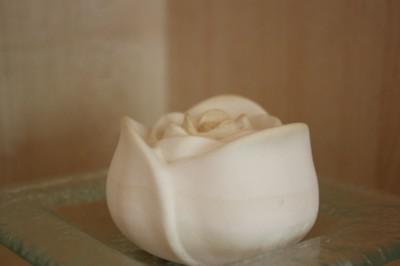 A Lotus flower stone at the little altar
A 20 minutes drive later brought us to the "Gulab Garden": In a corner at the border of a forest overlooking the Münsterland, near Havixbeck our friends had transformed a garden they got from his parents into a rose garden and a  meditation retreat place. The name of the garden is inspired by the pseudonym H. P. Blavatsky used in Caves and Jungles of Hindostan for her teacher, Master Morya – Gulab Lal Singh. And in the H.P.B.-biography of S. Cranston she tells how once Blavatsky was brought by a driver to a place near Bombay with a rose garden of her master. She had directed the driver to that place, and he was sure he would re-find it. But no matter how much he tried to find that place again, he could not, though he knew the area quite well. Sri Kumar told this story to the group assembled in the garden during his visit together with his wife in 2009.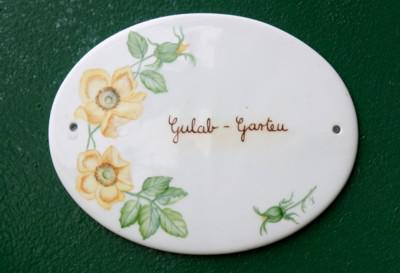 It also was not so easy to reach this Gulab garden; behind a farm a field path let along some fields to the corner of the forest, where the garden lies hidden.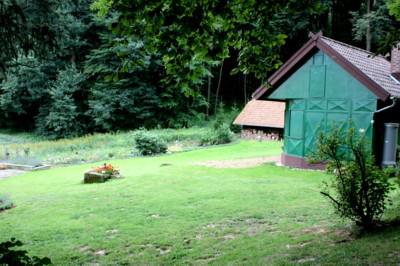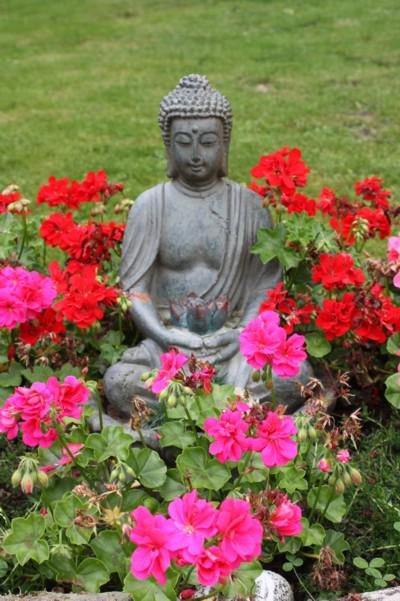 A little Buddha surrounded by flowers meditating in the garden
They had worked very much to create this garden – cutting many pine trees which had hidden the house for years to allow light coming in and to open the view over the countryside.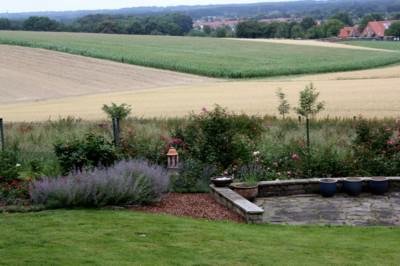 The vast horizon. Our friends told us that early morning in summer you can see a gorgeous sunrise.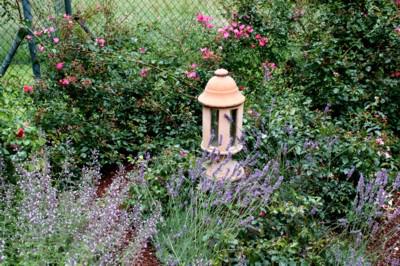 A little lamp surrounded by flowers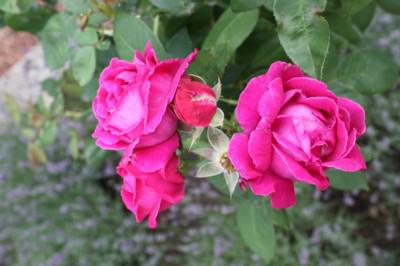 A rose tree in the middle of the garden. They have planted different kinds of beautifully smelling roses.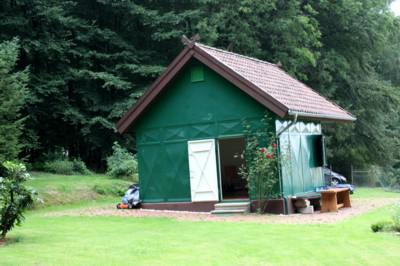 The little house had been constructed in metal in the 1930ies by an industrialist who used it as a lodge.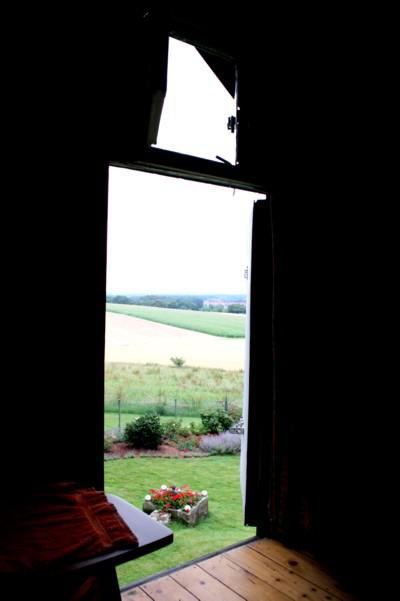 View from the little room under the roof where there is a place for 2 beds and a meditation room.
Three other friends joined us for evening meditation and some cake. Sitting there in the peaceful garden, observing the clouds pass by and the far horizon was a beautiful close of our 3 weeks' journey through Belgium and Germany to visit WTT group members and to exchange about the paths we are walking. All these cordial experiences were only possible because of the network our teacher, K. Parvathi Kumar, had woven over long years of work. While I'm writing these words, just a short moment before leaving the house in a village near Münster which our friends had left to us, before heading back home to Switzerland, I feel very grateful for all these deep experiences.