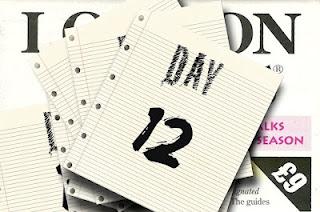 The Rings Cycle – 
Your Historic Sporting Fact of the Day from The Daily Constitutional in London
Wednesday 8th Table Tennis
Despite our Mayor's claims to our nation being the cradle of Table Tennis (or Whif Whaf, as he called it in 2008 at Beijing), the Chinese have dominated the event since its introduction in 1988. Of the 76 medals since Seoul 1988, China has taken 41, twenty of them gold.
DURING THE OLYMPICS AND PARALYMPICS THE LONDON WALKS SCHEDULE WILL RUN WITH A NUMBER OF CHANGES TO THE REGULAR PROGRAMME. CLICK HERE FOR OUR SPECIAL OLYMPICS LONDON WALKS CALENDAR.
OUR REGULAR BLOG FEATURES HERE AT THE D.C WILL RETURN AFTER THE OLYMPICS.