Bonjour les amis !!


What does that mean? It means "hello my friends…" in French

Well, this happens when you are attending an International Film Festival like IFFIGoa and you get to see movies from countries worldwide. It is 47th International Film Festival of India I am attending at present. Today is the 6th Day of IFFIGoa. Soon… I will start my day with some movies, workshops, Master class, Chats followed by Red Carpet Movie Screening in the evening. But before that, here is what you all asked for. My Outfit post.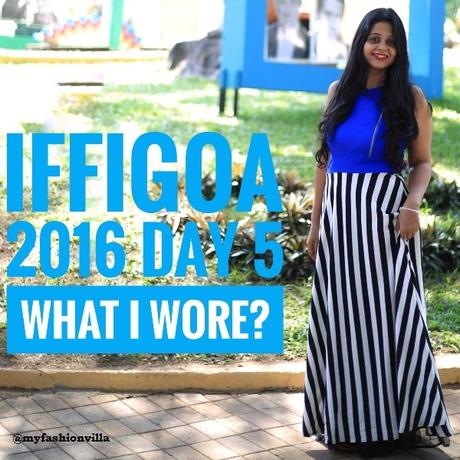 iffigoa-2016-day-5-what-i-wore-myfashionvilla
Before I share pictures and details, I want to thank each one of you for showering love all over social media. I love reading your Comments on Facebook and Instagram. I am enjoying Tweets from you guys. Keep doing and stay connected

Coming to the post, Here what I wore Yesterday at IFFI Goa.
An A-Line Striped Maxi Dress
Yesterday, I wore a Striped Maxi Dress. It has bright blue colored fitted bodice and at the bottom.. it flares into an A-shaped monochrome striped skirt. The best part about this dress is having cinched waist that gives defined silhouette look. I also liked the Golden Zip detail around the neckline.
Accessories
I decided to wear a matte gold Dangle Earring with Blue Matte stones studded over it. I skipped Neckpiece as I wanted to highlight the zip details around the neckline. I just added a crystal bracelet and skipped clutch part too.
How to Decide Accessory Part while Dressing for the occasion?
Well, when you are going to attend an event and have some work to do as well, first… think about your comfort style. In my case, I have to walk a lot here and visit many places to watch movies and attend workshops at IFFI and FilmBazaar. Thus, I decided to wear flat chappals only.
Also, I have to click pictures and that is part of my work here as a Fashion Blogger. Thus I can't carry clutch. However, to dress up for the occasion like such a glamorous International Film Festival, I decided to focus on Dress and went minimal with the accessories.
The whole point is; what all matters is, How you carry entire look! So try to wear what gives you comfort & style both. If you are not comfortable with what you are wearing, You will not carry the look with the confidence and that is everything when it comes to the dressing game !
Enjoy Pictures…
Dress: Annaz Ahmedabad
Earring: FadHut on Amazon
Bracelet: Accesorrize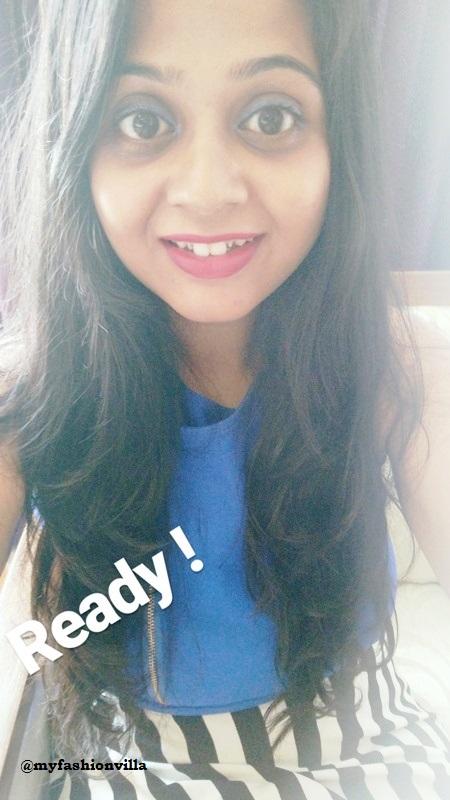 Look of The Day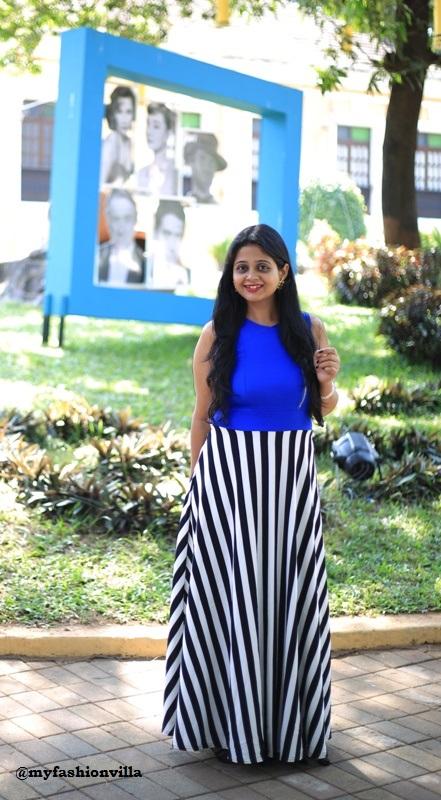 how-to-dress-at-film-festival-ootd-myfashionvilla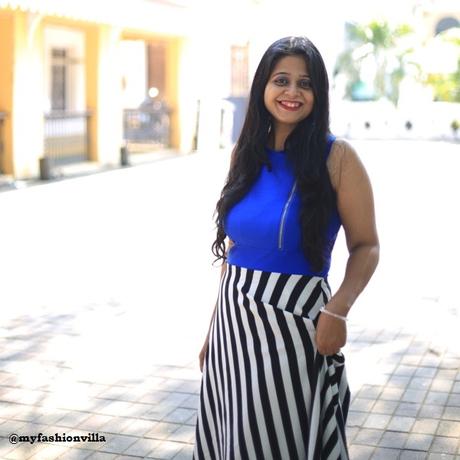 day-4-at-iffi-goa-what-i-wore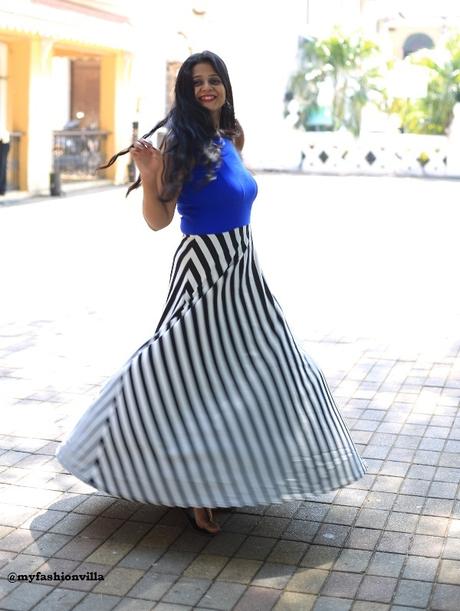 lets-twirl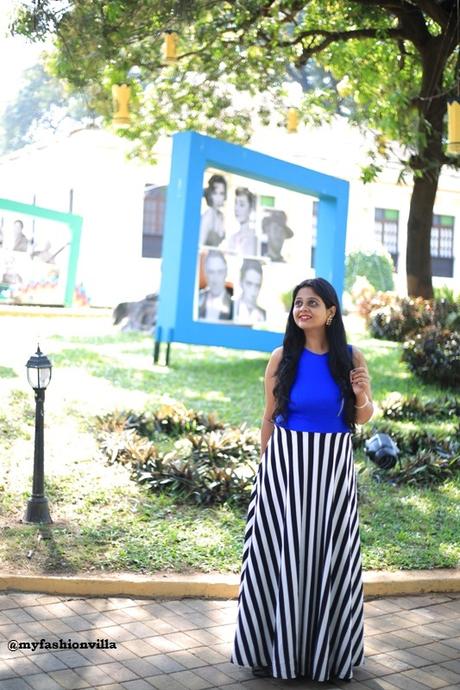 at-esg-for-iffigoa-2016-ootd
ootd-myfashionvilla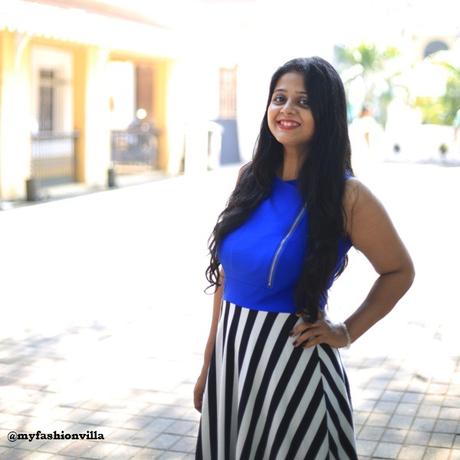 fashion-blogger-at-iffigoa-2016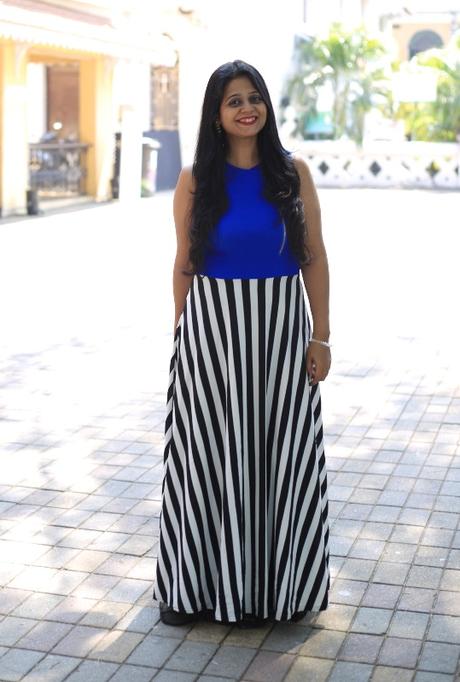 ootd-what-i-wore-at-iffigoa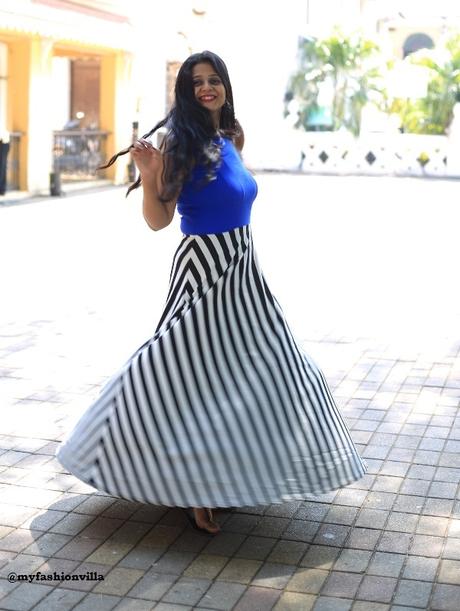 lets-twirl
Hope you enjoyed the post

Share your views…
Hugs!
xoxo