Yes, it is day 36 which means there are only five more days of my photos to be endured. Then it can go back to a casual couple of posts a week.
The sun is still shining here (or it is as I'm writing this) and we've had yet another glorious day. At least I think it was glorious, I was inside all day and the only time I was out was to walk five doors down the road from the office to go to someone's leaving lunch and then walk back again.
As bus stops are not particularly photogenic I took another photo of Charlotte Square on my way home this evening for today's photo – it can be found at the bottom of this post under the following ramble.
Today – the 29th – is one of the reasons I don't like lent (hence 40 Days of Photos, clever huh?). Aside from all the reasons previously listed on day 1 and in pointless charade there's a very self-centred reason why I never give up cake, alcohol or chocolate and that reason is today – it's my birthday. Yes, towards the end of March I get another year older and so giving up lots of nice things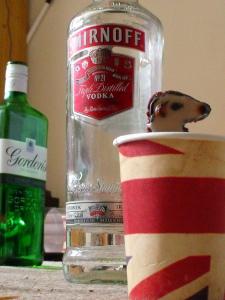 would just put a dampener on things – and would also make birthday cake/drinks awkward and tantamount to torture. I love
birthday cake
(who doesn't?) and have been fairly spoilt with a mum and friends who are fantastic bakers – I'm thinking of things like After Eight cakes and
Mel
, Kat and KD's incredible
meerkat cake from last year
– and so not being able to indulge would be incredibly rude and very unfortunate.
So whilst I 'eagerly' anticipate turning a year older, checking the mirror to see if I look like I'm more than 15 yet (not holding my breath), looking to see what exciting presents I've been given (I already have an amazing Bombay Sapphire bottle clock from Mel), and tasting this year's cake masterpiece I should probably point out that I've no idea what tomorrow's blog post will be. There will be one, I just don't know of what, when I'll get a chance to write it or how many G&Ts I'll have had before I commit the washings of my brain to said post. Please take this as prior warning.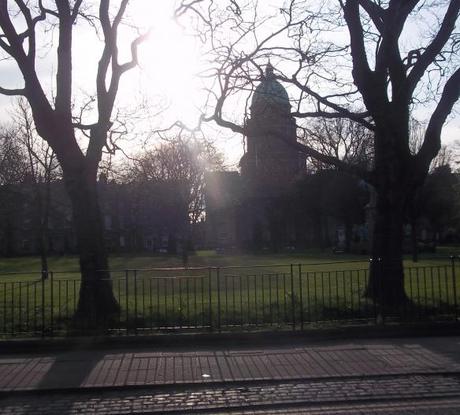 Whatever you're doing today I hope it's fun and you have time to have a slice of cake or a G&T. And if you don't have time, well I strongly recommend you make some.
Cr