During this time of the year, we love to give treats to our friends.I love to give some Magical Snowman Soup to the kids:) This sure is a perfect treat that kids will love :)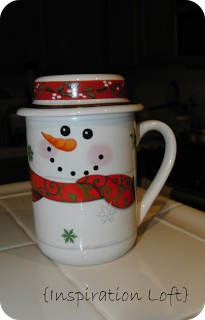 You could pack each serving in individual cups or in treat bags and add a little Snowman Soup poem:)  
Was told you've been real good all year,
 always glad to hear it! 
With freezing weather drawing near,
you'll need to warm the spirit.
So, here's a little Snowman Soup,
complete with stirring stick. 
Just add hot water & sip it slow.
  It's sure to do the trick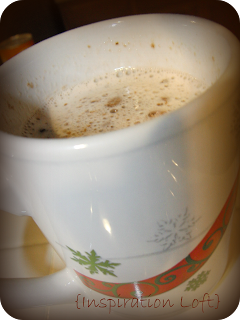 Heres the recipe: 
1/4 cups
cocoa powder
1 jar
(8 ounces) powdered French Vanilla creamer
2 cups
milk powder
1 cup
sugar
1/2 cup
instant coffee granules
Each Serving
1 cup
hot water
 2 tsp Snowman Soup Mix
 1 Candy Cane
You can throw in some marshmellows
Topping Suggestions
Sweetened whipped cream,baking cocoa, marshmellows
Directions:
In a large bowl, combine the ingredients. Store in an airtight container in a cool dry place for up to 2 months.