In another land or another context, you might expect the 100 day milestone to mark 100 days of the new adventure. In this one, it is quite simply 100 days without her. 100 sunrises, 100 sunsets, 100 unmade cups of tea.
The truth below, written by the Apostle Paul, and etched here on a rather more tasteful Valentine's gift from years gone by, remains.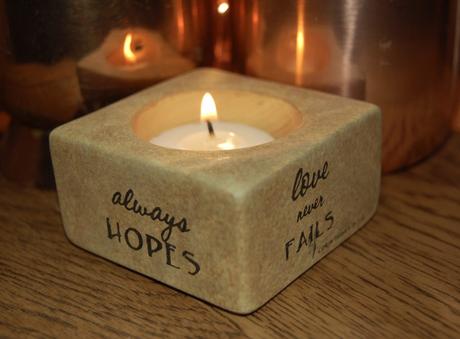 This entry was posted in
Postcards
, Uncategorized by preachersa2z. Bookmark the permalink.