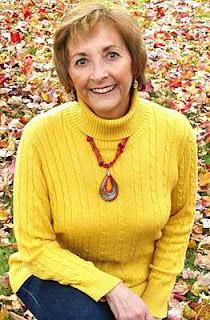 Author Dawn Lajeunesse
I grew up in Troy, NY, the daughter of an Armenian "meat and grocery" man and a stay-at-home mom. We lived in the city, but I developed an early love of rural life through frequent visits to my cousins' home in the country and summers spent at an overnight YWCA camp. I took dance lessons happily and was dragged kicking and screaming to piano lessons. Eight years of lessons, and I can barely play.
I went to public schools. I loved English best, but when I told my old and unmarried guidance counselor I wanted to make a career of writing, she grimaced. "My dear," she said, "you need to study something that will ensure you can take care of yourself if you never marry. You need to be either a nurse or a teacher." I was very compliant in those days. My older sister had chosen teaching, so not wanting to be a copy-cat I chose a B.S. in Nursing from Hartwick College.
When I graduated from college, I was poised to marry my high school's valedictorian, a Cornell graduate, and presumably embark on a pretty traditional life. His sudden death before our wedding, the seed for Autumn Colors, sent me off on a career-focused life very different from what I had planned.
But through it all, I still wanted to write. I wrote newsletters for community organizations and articles for professional magazines, and privately kept journals and wrote stories. My turning point as a writer came when I was about to turn 50 and made two commitments to myself: one was to run a marathon, and the other was to write the novel I'd carried in my head for years. I took several writing courses to hone my skills for fiction before diving into the story that became Autumn Colors.
I've been married for over half my lifetime now, fortunate to have found a man - Dennis - who is a great friend and playmate, in addition to the usual husbandly roles. I'm still running marathons and half marathons. I'm an avid animal lover, and doubt I'll ever write a novel that doesn't include them. Meanwhile I lavish love and attention on my Border Terrier, Nala.
Visit my blog and website!