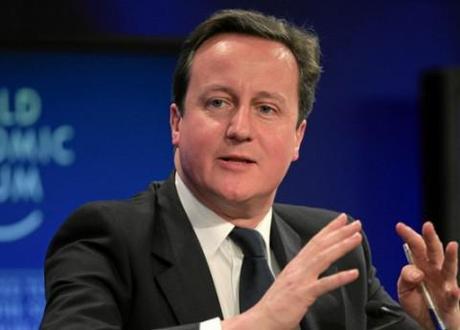 David Cameron at Davos, 2011. Photo credit: Sebastian Derungs, ©World Economic Forum
It would be fair to say these have not exactly been David Cameron's best few weeks in Downing Street. As the phone-hacking scandal rumbles on, the UK Prime Minister has come under intense pressure over his relationship with News International's Rebekah Brooks, back-door meetings with Rupert Murdoch and the decision to hire former New of the World editor Andy Coulson as communications director. While calls for his resignation have been relatively sporadic – among MPs, at least – Ladbrokeshas cut the odds of the Prime Minister stepping down before the end of the year to 5/1. So what next for David Cameron?
Odds of David Cameron resigning before 31 December 2011: 5/1. Source: Ladbrokes.
53% of the public are "dissatisfied" with the way David Cameron is doing his job. Source: Ipsos MORI poll.
"Labour have now milked the last drop of success." Daniel Knowles, The Telegraph.
More on phone hacking

Who cares about phone hacking?
Rupert Murdoch eats humble pie
Hackgate scandal spreads to US
News Corp pulls plug on BSkyB deal