Comedian Dave Johns was launched to superstardom when he appeared in the film I, Daniel Blake. Nothing could have prepared him for what was about to happen when the film went to the Cannes Film Festival, winning the top award. This show is all about that crazy journey and what really happens when you throw a Geordie into the Hollywood A list world!
Absolutely fantastic to be in the audience for this show with Dave Johns as he returns home to Newcastle at the incredible Theatre Royal. Hence the name Fillum star, you know the way we say film up here in the North East. It was fantastic and hilarious to hear all about his journey into the crazy world of film at the age of 60. How he felt being on the red carpet and meeting the top Hollywood stars. Oh and how many times he kept talking when he should have stopped, you really do imagine that is how it would end up if you were suddenly thrust into that world, the people are you are used to seeing on the big screen and now right next to you. I think that was something that made this stand up show extra special, Dave is a very funny man to begin with so add in those famous names and it really does make you laugh even more.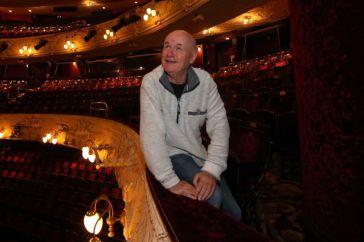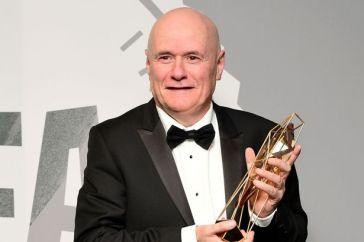 When you listen to Dave talk about his working class upbringing and how that then worked against him when on the red carpet and at the exclusive parties. I think my personal favorite story was shouting to tell Meryl Streep that the drinks were free, that is just a typical Geordie reaction. Being shocked at the price of things in hotels and generally finding it just totally mental to be in that world. Getting to meet some of his idols and totally messing it all up, the big two being Sean Connery and Woody Allen. Being mesmerised by the woman and constantly watched by his wife on the red carpet. It really is great to hear from someone who sees himself as an outsider to that scene, but come on after his incredible performance in I, Daniel Blake he more than deserves to be part of that. Should have won the BAFTA for Best Actor, still upset he wasn't even nominated.
Mixing in the stories with plenty of jokes, he also got onto the topic of Daniel Blake and how important it is to help people who end up in that situation. Highlighting the amazing work he has been doing for the communities with food banks and using the film to promote and help so many people. Being able to mix all of this into a 90 minute show was something very special. It certainly made for a very lovely evening at the Theatre and great to see Dave looking so at home on the stage. Looking forward to seeing what he does next!
I think that you should really try to catch Dave on stage as he really is very good, what a great way to spend a Sunday evening . . . laughing a lot!
Check out Dave's website for the latest Tour Dates.
Advertisements