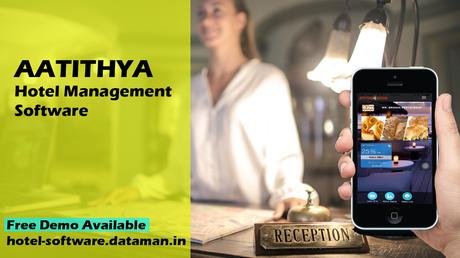 Aatithya -One of the best Hotel Management Software
You can easily manage your hotels or motels or resorts with the help of aatithya
Hotelman Software
. This software used by a many number of hotels, motels and resorts in india. This software is help in recording the sales and transactions quite easily. You can easily create and produce the bills and receipts. It is compatible with the your printers for billing purpose. It can help to keeping track of the pricing which is offered to the your guests.
Features:
Hotel Booking or Reservation System
Back Office Management
Point Of Sales(POS) Management System
Housekeeping Management
Property Management
And more...
A hotel management software will save you time and money. You be able to do your tasks more efficiently. Your are able to book your customer rooms in an easy way. This in itself is a feature well worth it.
Request a free domo:
Email: 
[email protected]
us: +91-9350552222Website: https://hotel-software.dataman.in/