Daryaganj Restaurant is one of my all-time favorite places to dine-in. Everything in terms of ambiance is perfect here. Nice set up, prompt service, decent staff, excellent theme & decor to match exactly with the theme of the restaurant. Old-time memoirs and photographs including that of some very popular celebrities creatures a different kind of atmosphere to get delved into it. I have been to its three different locations in New Delhi - Aerocity, Connaught Place, and Pacific Mall. Interestingly, the theme, decor, ambience, food quality, and hospitality; all are almost the same at these locations, more or less.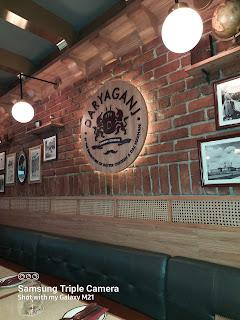 The best part is the connection that it establishes with any new customer that walks in at any of the Daryaganj Restaurants. I have observed, families, elderly, and kids enjoy here the most. That makes Daryaganj a must-visit restaurant not only for all these reasons but also if you want authentic dishes and that too from the originator, of some of those classic dishes, itself. I found that every time I visit any of its locations, my bonding with it become stronger. And of course, I never forget to order those classic, original, authentic dishes every time I visit.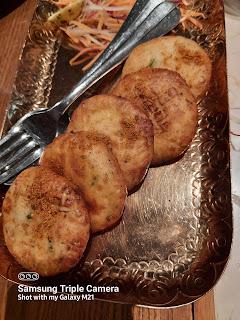 Coming to food at Daryaganj Restaurant, it's like the cherry on the cake on top of all the above factors. There's a unique kind of taste, flavor, and aroma in all the dishes I have tried so far. A few of the dishes that I would never want to miss, whenever I visit here are:
Kulfi Faluda, Gulab Jamun, and Rasmalai in deserts.
Jaljeera and Chach in drinks.
Veg Biryani with Raita.
Khasta Roti, Lachcha Parantha & Hari Mirch Parantha in breads.
And, definitely, both their signature dishes of Paneer and Daal in the main course.
In starters, Kurkure Mushroom is a real treat. The other two excellingly compelling starters are Dahi ke Kebab and Paneer Tikka.

Like an engrossing movie that impacts on mind and I remember it for a long time, it is the delightful taste and uniquely prepared sumptuous food at Daryaganj Restaurant that is promisingly perfect to stay there in memories.