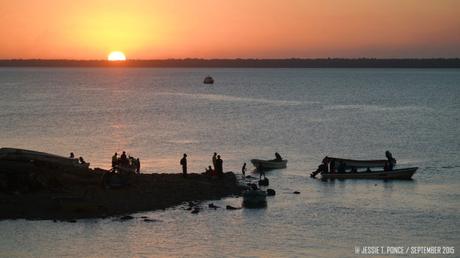 Sunset over Daru – Daru is one of the busiest of Papua New Gunea's islands in the Gulf of Papua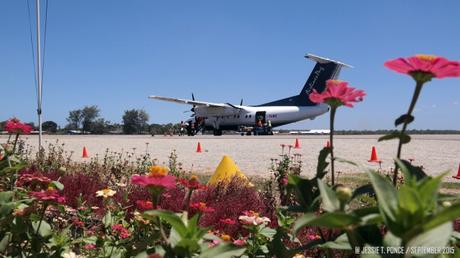 Daru Island is connected by domestic flights to the country's capital, Port Moresby, to Kiunga, the political capital of Western Province, and to some nearby destinations by 'missionary flights'.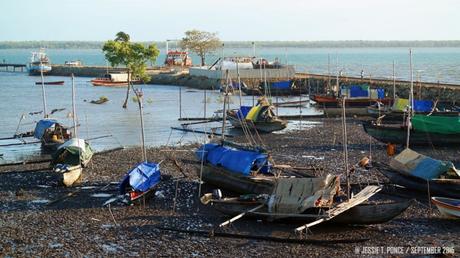 These boats are always present on the eastern coast of the island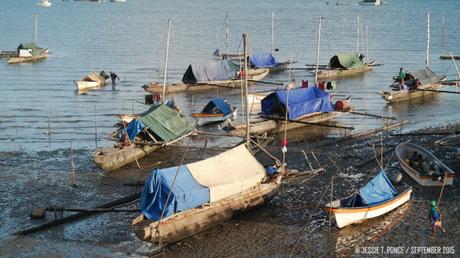 Big dug-out canoes turned into houseboats mostly came from the mainland, from the upstream villages along Oriomo and Fly rivers.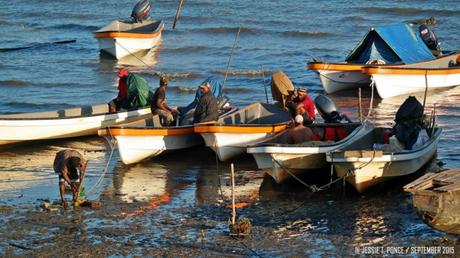 Motorized dinghies such as these mostly come from coastal villages just across the channel from Daru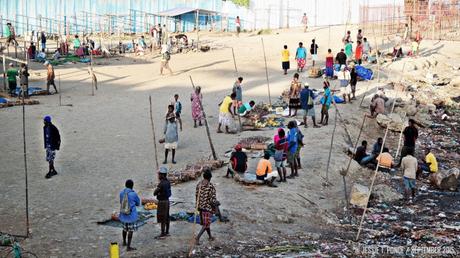 Aside from the public offices, banks and hardware stores; the main thing that draws the boats from the mainland vilages to Daru Island is this produce market.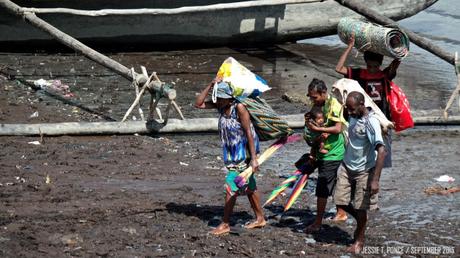 Whole families arrive in boats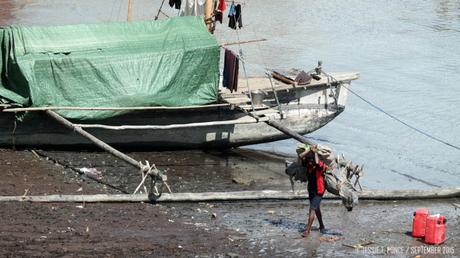 They bring with them produce from their farms and gardens such as coconuts, bananas and sago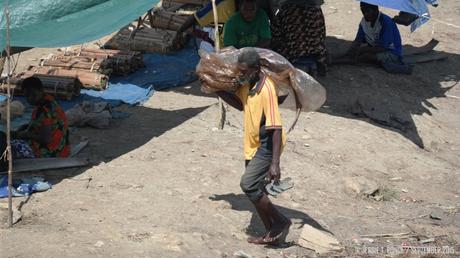 Fish and other bounties of the sea such as mud crabs, crayfish and shrimps are also among the produce being delivered to Daru mostly by a seafaring, coast-dwelling tribe called Kiwai.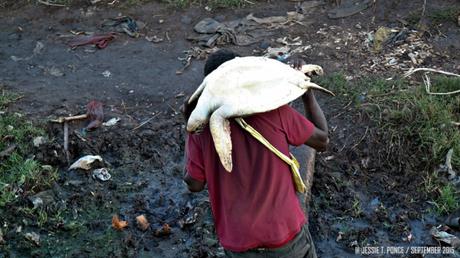 This man brings a sea turtle to the island market. Turtle stew is a local favorite.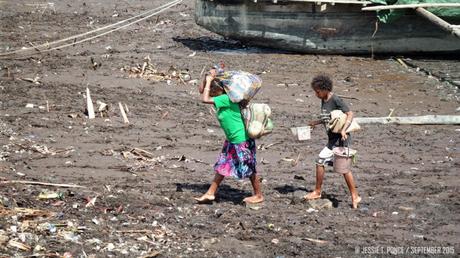 Just like men, women also lead in carrying products to the market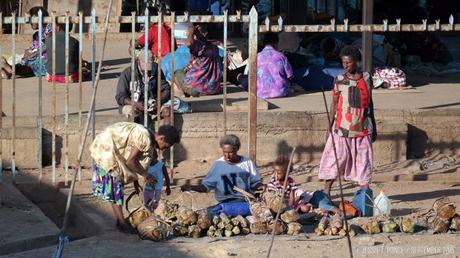 Theystart displaying their products at the open market early in the morning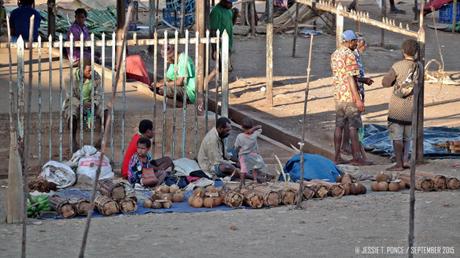 One section of the market displays sago, and other agricultural products. Fish and other aquatic products are displayed in another section of the market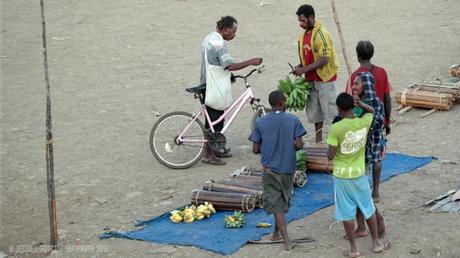 Garden products do not sell too quickly and so the families have to stay on the island for days.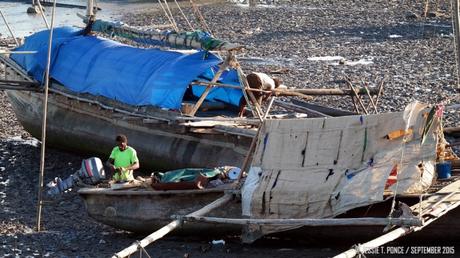 While on the island, the boats become the family's temporary home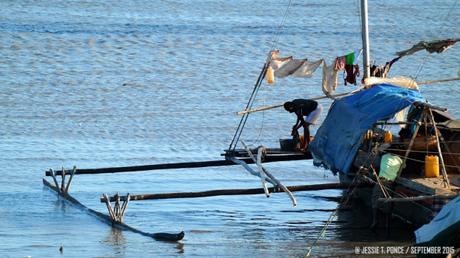 A mother does her laundry while her husband sells bananas at the market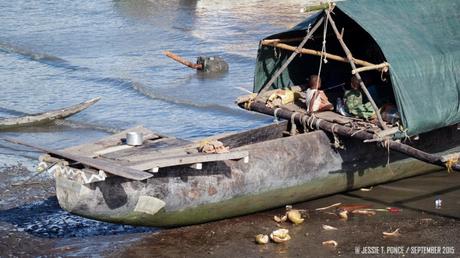 Small kids stay inside the boat all day…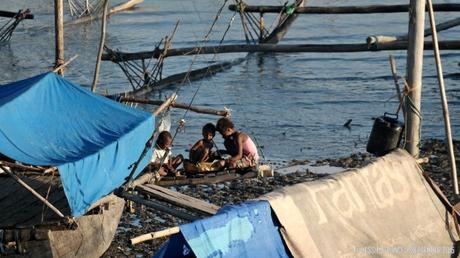 … Or play on the boats' outriggers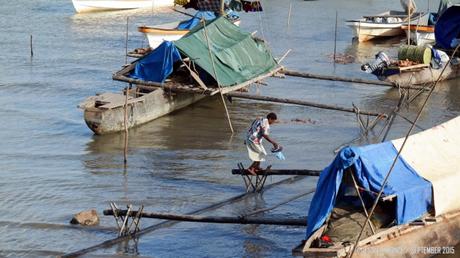 …Until the mother comes home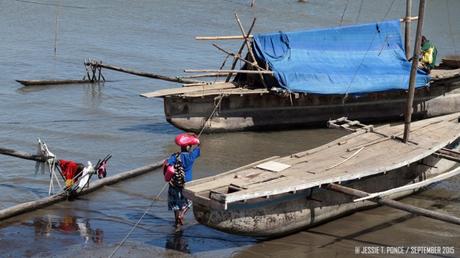 If they were lucky and their goods have been sold out, the mother comes home to the boat with fresh supplies for their village home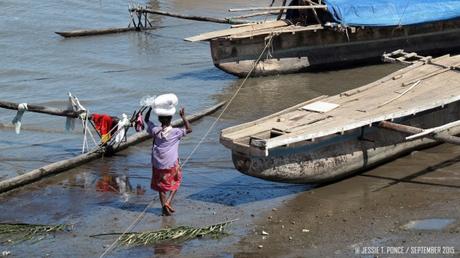 And more supplies are loaded until, when the tide comes up and the boat is filled with fresh supplies; the family will finally set sail towards their home village only come again on this shore another day.