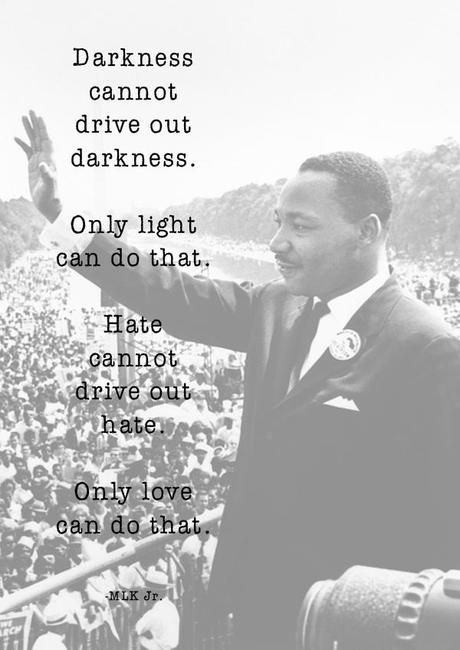 In honor of Martin Luther King Junior Day I thought I'd take a post to dedicate to one of my favorite MLK, Jr. quotes along with 5 little facts:
1. Martin Luther King Junior received a Nobel Peace Prize in 1964.
2. He skipped two grades and entered college at age 15.
3. During an 11-year span at the peak of his career (1957-1968), King traveled more than 6 million miles and gave over 2500 speeches.
4. He spent his wedding night (with wife Coretta) in a funeral home after they were turned away from a white-owned hotel.
5. Around the world there are over 900 roads named in his honor.