A blackly comic heist novel set in Glasgow's famed underworld, reminiscent of early Christopher Brookmyre.
Boddice, a crime lord looking over his shoulder for good reason, has assembled an unlikely band of misfit crooks. Their job is to steal a famous diamond worth millions, known as The Dark Side of the Moon. Despite the odds, the crew's self-serving squabbles and natural incompetence, the plan progresses.
As events build to an explosive climax no one really knows who is playing who. Full of twists and turns and laugh-out-loud moments, this is a hugely enjoyable romp from entirely the criminal's point-of-view, with not a single cop in sight.
***
[Foreigners]
***
(Freight Books, 12 September 2016, 316 pages, ebook, A Year Of @ EpicReads 2019, a with a heist, borrowed from @GlasgowLib via @OverDriveLibs)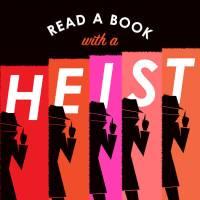 ***
***
I had a lot of fun reading Dark Side of the Moon. First off, the book is set in the city where I live. Yeah! Literary shout out for Glasgow. As you would expect a crime novel set in Glasgow is quite dark and gritty. The book is a fantastic mix of humour and horror as Boddice's band clowns attempt a heist way out of their league. It's the band of not-very-smart crooks that make this book so much fun, especially the twins who are twice as dumb. The book get a bit dark towards the end which took me by surprise.