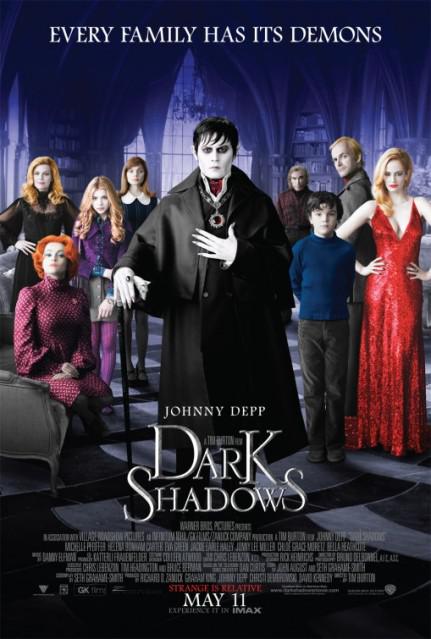 The Collins family traveled from Liverpool, England to the new land of the USA in 1790. Barnabas was a small boy at the time. As he grows up so does the family business and the castle they live in. He has an affair with a young woman, but he breaks her heart when he finds his one true love. The only problem is the heart he broke is that of a witch . . .
In true witch fashion she puts a curse on the Collins family and eventually turns Barnabas into a vampire and has him buried. Almost 200 years later though Barnabas is set to make a return, this ensures some very funny moments due to the changes in lifestyle. His ancestors are now living in the castle and he sets his sights on returning the Collins family to there former glory.
But don't forget he is a vampire and somethings he cannot help but do, suck blood to kill people obviously. This happens in a rather funny way rather than anything scary. Johnny Depp in the role really does give it such high expectations and you can never be disappointed with him!
I found this film to be rather strange as it seemed to get stranger as it went on. Eva Green was very creepy as the witch managing to be extremely evil in her different forms throughout the film.
I loved Alice Cooper performing at a party and the fact that Barnabas thought he was actually a woman having the name Alice. I love the music of the 70′s and enjoyed hearing T Rex songs in the film as well.
I guess the film turned out rather predictable but was still watchable. I think I was expecting something slightly different to what we actually got in this film. The trailer made it look different to what it was actually like. I guess we all know what we are going to get from a Tim Burton film. This reminded me a little bit of Corpse Bride!