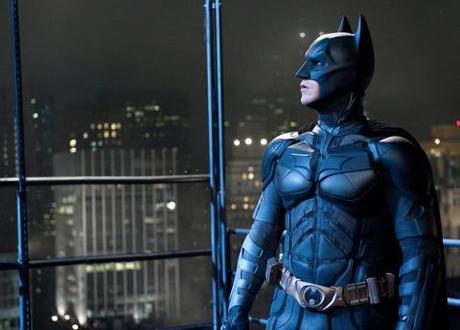 Christian Bale as Batman in The Dark Knight Rises
The background
Film review aggregator website Rotten Tomatoes had to suspend comments on reviews of The Dark Knight Rises (directed by Christopher Nolan, and out in the UK this week) when users began to post abusive messages, calling reviewers "morons", and suggesting that they should be beaten "with a thick rubber hose into a coma", or "die in a fire," reported The Telegraph.
This was in response to reviewers calling the film "murky" and "a mite predictable." Critic Marshall Fine called it "grandiose, not grand," writing "Nolan gets so caught up in creating an epic adventure that he hammers the 'epic' and neglects a crucial component: the adventure." Christy Lemire on The Associated Press said: "The Dark Knight Rises' is plot-heavy, obsessed with process, laden with expository dialog and flashbacks that bog down the momentum and – dare I say it? – just flat-out boring at times." Rotten Tomatoes has since removed the reviews.
The film has currently received 86 percent positive reviews, from 113 critics. So what exactly is the job of a critic, and why do fanboys get so upset when something they like is panned? Commentators are pretty much united in saying that the vitriol is unacceptable, and critics have just as much right to say something – and probably more stylishly – than the commenters do.
"Death threats, rape threats are not OK, and that's what was happening," Rotten Tomatoes editor Matt Atchity told the LA Times.
Hype doesn't always equal reality
Fans, said Will Perkins on Yahoo's Movie blog, Widescreen, expect hype to equal reality. But that's "simply not the case." So what if The Dark Knight Rises is actually a "misfire" – who do you believe if "everyone is already under the spell?" The behavior of the commenters is "inexcusable" – especially given that the movie reviewers had actually seen the film, whereas the insult hurlers hadn't. "It's a movie, not a matter of life and death." But at least Nolan's made something "that's actually worth talking about."
"At times, the action is so massive and thunderously clunky that I might as well have been watching one of the Transformers movies," said Marshall Fine of The Dark Knight Rises.
How to cope with watching The Dark Knight Rises
MTV composed a helpful list of what to do about The Dark Knight Rises. It suggested actually watching the movie first. Critics have rules when assessing films; you may disagree with them, but hey – we're "all allowed to disagree with each other." It's not like a negative review is "an indictment of your taste." Make sure you mug up on the last two films; and don't go in with high expectations. Each Nolan film is different, too – so "Enjoy the movie by itself and ponder how it fits into the trilogy."
Let's hope it leads to a real discussion
Lisa Schwarzbaum on Entertainment Weekly said she cared about critics (not least because she is one) but because "critical insights, expressed with clarity and style, enhance the understanding and enjoyment of movies." She said she didn't often look at comments, because they were personally hurtful – which is strange, given that she hasn't said anything personal about the commenters. Let's hope that when everyone gets to see it, there might be a decent "discussion of the Dark Knight himself, and his place in superhero literature, and Christopher Nolan's use of him as a symbol of our times. And Christian Bale's personification of societal anomie." She also hoped that someone might explain "what Bane meant when he said, 'Mrrrwheeee vuzzzzshhhh ddddeath!'"
Some things will never change
Louis Peltzman on Gawker reviewed Marshall Fine's review. It's "not very good." It "gives away too much," and is "also condescending," implying that "the film's viewers … are ignorant fucks." Still, we shouldn't want to kill him. Fans feel anger when critics pan things they like – but this is "misguided, to say the least." But "the internet is full of whiny manchildrens who think the only valid opinion is their own." Alas, this "kneejerk fandom reaction will likely never change."