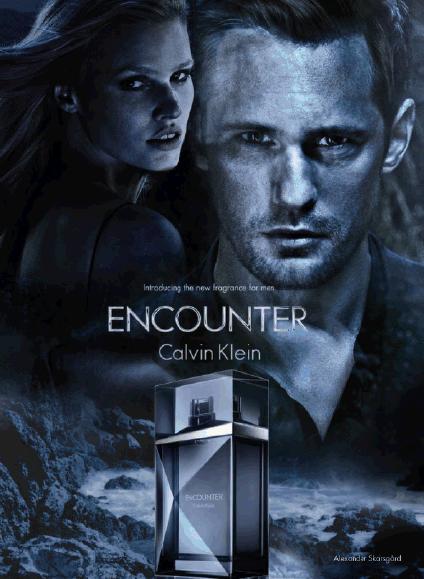 Calvin Klein's new fragrance 'Encounter' is set to hit stores September 4th and they have launched an exciting interactive digital campaign to get the word out.  "Dare to Encounter" is an on-line adventure that has the feel of a classic film noir and tells a story of unresolved tension and desire.  The campaign features True Blood's Alexander Skarsgard (Eric Northman) and Lara Stone, and will take you on a journey where you will unlock a series of challenges.  Starting September 4th, visit ENCOUNTERCalvinKlein.com and complete the virtual challenges that unlock pieces of the story in GIF files.  The GIF images take clips from the television commercials and present them in a completely unique way.  Once the challenges are completed you can view the 'Encounter' short film which features Skarsgard and Stone, and you can enter to win the grand prize, which varies by country.
ENCOUNTER Calvin Klein is an addictive blend of crisp spice, warm cognac and sensual woods. A contrast of freshness and warmth makes the men's fragrance a new, distinctive expression of unapologetic masculinity.
Described as a "distinctive expression of unapologetic masculinity", 'Encounter' comes in a blue bottle that features a unique shattered glass design.  It will be available in an eau de toilette spray, after-shave spray, deodorant and all over body spray and will range in price from $15 to $72.
In addition to their successful variety of fragrances, Calvin Klein, Inc. produces a wide range of men's and women's clothes, eye wear, jewellery and handbags under its various companies.  Calvin Klein Fragrances is a division of Coty, Inc., whose other popular beauty lines include Davidoff, OPI and Rimmell.
Below we have a sneak peek of three of the GIF files that will form part of the challenge but be sure to check out ENCOUNTERCalvinKlein.com to complete the journey and enter to win that grand prize!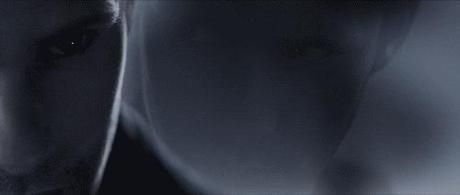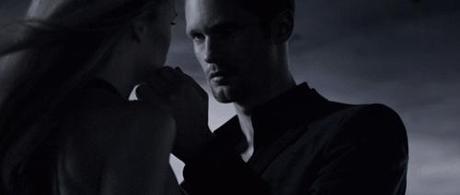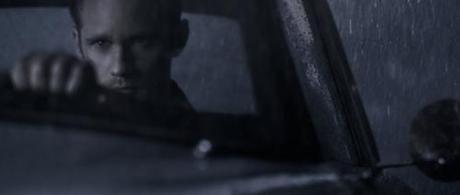 True Blood Fan Source would like to thank Brittany Crump of COTY Prestige for sending us the information and the images.
Source: COTY Prestige
Image Credit: Calvin Klein, Inc.