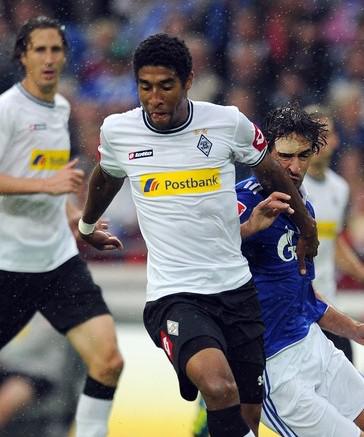 FC Hollywood have decided to get a head start as they retool for next season and they decided to start by making their defense even more solid.
Dante Bonfim Costa Santos was one of the best defenders of the season in the German Bundesliga. His performance in the Gladbach backline made him one of the targets of this summer transfer market as several clubs were being linked to him.
On Friday, a move was made official as the former Standard Liége announced through his agent that he would be playing for Bayern Munich next year. Details of he move were not divulged as of yet at
"Bayern Munich are one of the top three or four teams in the world," said the Brazilian defender.  "At Bayern, I have a chance to play at a much higher level and have a chance to win play for titles."
For the Bavarian giants, that move was yet another bit of great news as they will host the Champions League final at the Allianz Arena after beating Real Madrid just 24 hours before.
"I'm 28 years old and decided that I needed to take this step," added Dante as he said goodbye to his current club.
It woud also be a huge addition to help shore up the central defense and also add depth to that position as they will look to dethrone two-time league champs Borussia Dortmund as well as a look to challenge in every single tournament they will play in next season.
The Brazilian would also join compatriots Luiz Gustavo and Rafinha at Bayern Munich.
Dante arrived in Germany in 2009 and became a stalwart in the Gladbach defense playing in 91 matches and scoring eight goals