Daniel Day-Lewis allegedly dreams of a second career in fashion, as a dressmaker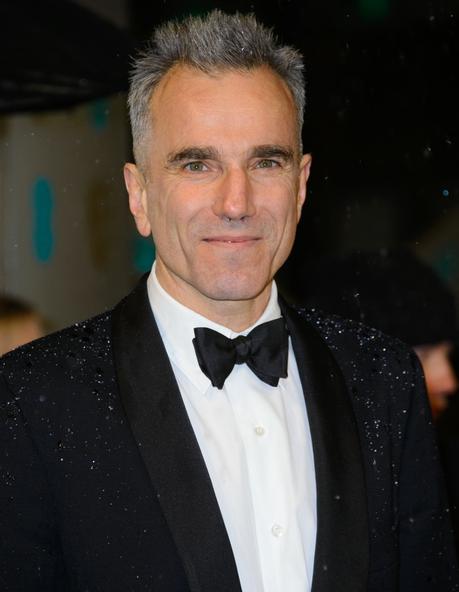 Daniel Day Lewis can play anyone and anything. That ability comes from DDL's absolute commitment to his Method, to the point where he's taken several roles which needed over a year of preparation, for Daniel to fully immerse himself. We're only going to get one more Daniel Day Lewis performance, and his rep confirmed last week that Daniel is already "retired" from acting now. He'll promote his last role this fall, and my guess is that even if his last movie sucks, he will still get a sentimental Oscar nomination for it. He's going to have to do some awards season stuff next year, no doubt. So what is his last role? He's playing a fashion designer in the 1950s, in a film directed by Paul Thomas Anderson (who directed DDL in his Oscar-winning turn in There Will Be Blood). Now sources tell Page Six that Daniel was so immersed in the fashion world that now, in his retirement from Hollywood, he wants to move into fashion. Sure.
Friends of Daniel Day-Lewis say the Oscar winner hatched his plan to quit acting years ago and was just searching for the right film that would allow him to go out on top. And now there's buzz in Hollywood his next move could be working as a haute couture dressmaker. Reps for the enigmatic Day-Lewis confirmed this week that he was retiring from acting, with no other details about the move. But sources exclusively tell Page Six that he's been planning the surprise move for some time. As far back as three years ago, the actor was telling pals he would hang it up, but needed the right project to cap off his career.
"He's so method, it takes him three years to prepare for a role," said a source of the actor. "He was telling friends he really wanted to go out with a bang."
That "bang" will be Anderson's next film, a top-secret film that's set in the fashion world of 1950s London. No one's seen any footage from the film, which has a Dec. 25 release date. (Reports have said the film's called "Phantom Thread," but distributor Focus Features says it's still untitled.) Day-Lewis, who won the Best Actor Oscar for Anderson's "There Will Be Blood," will promote the new collaboration after it comes out. But besides that, his rep said this week, Day-Lewis "will no longer be working as an actor," calling it a "private decision."
That sent Hollywood into overdrive wondering what he'll do next, since the actor took a five-year break in the '90s to work as a cobbler in a fancy Italian shoe factory. A source told Page Six that Day-Lewis did such intense research and learned so much about couture fashion for his final film playing "an uncompromising dressmaker commissioned by royalty and high society" that he will stick with the profession off-screen and become a dressmaker. Others noted that since his statement said specifically "working as an actor," it leaves the door open for him to direct.
[From Page Six]
A movie about 1950s London society fashion… that sounds amazing. No joke. As for this story, it sounds like some random person is making an educated guess about what Daniel is into these days, given his Method reputation and his detail-oriented nature. It might be hard for him to shake his love of fashion now, so maybe he is sitting at home, watching old episodes of Project Runway and quietly debating the perfect way to drape wool gabardine. That sounds like an excellent movie all on its own: Daniel Day Lewis watching Project Runway and debating Tim Gunn's assessments ("What is the truth deep inside of 'make it work'?"). Anyway, would you wear something designed by Daniel Day Lewis? I would. I bet he's one hell of a designer. I desperately need to know how he feels about peplums.
Photos courtesy of WENN.
Source: Daniel Day-Lewis allegedly dreams of a second career in fashion, as a dressmaker
2 total views, 2 views today