Daniel Michael Blake Day-Lewis aka Daniel Day-Lewis was born in the city of London, England on the 29th of April, 1957. He does have a family of Cinema Professionals. His grandfather, Sir Michael Balcon was an important figure in the British film industry and her older sister, Tamasin Day-Lewis is a documentary filmmaker. He was educated in Kent and Petersfield, while he studied acting at the Bristol Old Vic School.
He debuted with the film "Sunday Bloody Sunday" in 1971, but did not appear on the screen until 1982. He did stage and theaters in between those 11 years, before getting his first adult role as a south African young man in "Gandhi" in 1982. His Screen time in Gandhi was even less than 5 minutes.
He acted in TV and theatres for a couple of years afterward, before getting his first major supporting role in "The Bounty" in 1984. It was followed by "My Beautiful Launderette" and "A Room with a View" in 1985. These two films opened in New York theatres on the same day, thus giving him recognizance in the audience and critics evidence of his versatile acting skills.
In 1988, he got the lead role in Philip Kaufman's "The Unbearable Lightness of Being", which landed him into the list of mainstream lead Actors. In 1989, his performance as "Christy Brown" in "My Left Foot" won him his Academy Award fo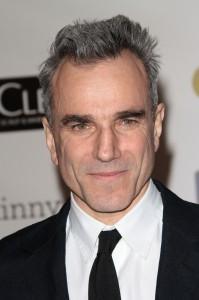 r the best Actor, notably his competitors were Tom Cruise, Robin Williams and Morgan Freeman for the same.
He took a break from films until 1992, when he returned in "The Last of the Mohicans"; this film received mixed reviews from the critics, but was a great success at the box office. In 1993, he worked with legendary filmmaker Martin Scorsese in "The Age of Innocence". In the same year, he teamed up with director Jim Sheridan to star in "In the Name of the Father", in which his performance earned him another nomination for the best Actor in the Academy Awards. He lost to Tom Hanks, though, who won it for his role as "Andrew Beckett" in "Philadelphia". Interestingly that role was offered to Daniel, before he turned it down.
It was in 1997, when he collaborated for the third time with Jim Sheridan in "The Boxer", the role he played as "Danny Flynn" earned him a nomination in the Golden Globes that year. After a gap of five years, his next film was "Gangs of New York" in which he played an Antagonist against Leonardo Di Caprio; this was his 2nd film with Martin Scorsese. He got an Academy Award nomination for the Best Actor in a leading role for it.
After Gangs of New York, he did only four films in the next ten years, 2 of which have won him Academy Awards for the Best Actor in a leading role. In 2007, for Playing the role of "Daniel Plainview" in Paul Anderson's "There will be Blood", he beat Tommy Lee-Jones, George Clooney and Johnny Depp and in 2012, he beat contemporary actors like Hugh Jackman, Bradley Cooper and Denzel Washington in the run for the Academy Award for the best actor in a leading role for his magnificent performance as Abraham Lincoln in Steven Spielberg's "Lincoln".
Daniel Day-Lewis has been famously selective about the roles he did all these years. In his 42 years career, from the child in "Sunday Bloody Sunday" to playing Abraham Lincoln in "Lincoln", he did only 20 films, which fetched him 3 Best Actor Awards in the Oscars, a record for the same category.