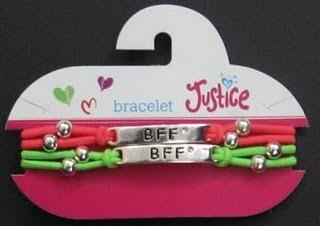 Have you ever seen a girl wearing a necklace lift it up and put it in her mouth? I know I've don it. Well, if the necklace is a cheap one, it might contain harmful chemicals. You might want to limit your little girl's jewelry to just the pieces that are real or make sure they don't contain things like cadmium and lead. It is very common for inexpensive jewelry to be laced with the stuff and if your little girl decides to put it in her mouth, watch out. The side effects are listed below in this ABC article.
FROM ABC:

Some of that cheap children's jewelry imported from china may be contaminated with cadmium. It's a soft bluish-white metal that's extremely toxic. If ingested, cadmium can cause kidney, bone, lung and liver disease.


An Ashland University Study measured the amount of cadmium in 69 pieces of inexpensive jewelry--selling for only about 5 dollars each--primarily from China.

If placed in the mouth or swallowed, some of them could release up to 100 times the recommended maximum limit for cadmium


The findings support earlier concerns about the dangers posed by cadmium in children's jewelry, especially those made in China.

You can help children be safe while being fashionable by choosing

cadmium-free jewelry made in America.




-NewsAnchorMom Jen


Skin Dimensions SB products, exclusive to Soderstrom Skin Institute, are manufactured with Pharmaceutical-Grade ingredients. In addition to being "Feel Good Products," they contain unique and innovative ingredients in concentrations that can assist you in the achievement of your own personal skin care objectives. This product line contains higher percentages of Glycolic, Vitamin A, C, E, Co-Q10, green tea, than what you can purchase over the counter.