Dancing with my Sony Xperia E Dual
It has been quite a while since my last blog post. I have decided that I will only blog when I have the time and would quit publishing the technology syndicated content all together. I realized that the syndicated content though rich in content but does not reflect my point of view and my style of writing. So, from now onwards, I will be writing on any tech topics that I am interested in without worrying about the rules of writing or the grammatical mistakes that come with it. I just want to write on things that I like and at the same time may reflect the kind of blogger I am.
Just a week ago I bought an entry level Sony Xperia E Dual Android smartphone. My previous phone is an Xperia Go (you could say that I am a fan of Sony smartphones) which is a mid-range phone. So why did I downgrade? Mainly because my teenage son has been bragging me to hand him my Xperia Go and secondly due to the fact that I need a dual-SIM phone for my work. I will explain about what is so special about the dual-SIM capability later.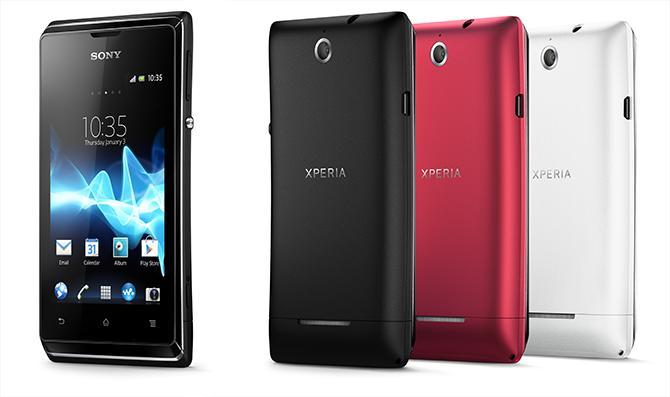 The Sony Xperia E dual is powered by Android OS v4.0.4 (Ice Cream Sandwich) and sports a 1 GHz Cortex-A5 processor with 512 MB RAM. It has a 3.5-inch, 320 x 480 pixel display. It also comes with a 3.15-megapixel camera that is able to record videos. It comes with 4GB of built-in storage, and is able to support microSD cards of up to 32GB. More detail specifications can be found at GSMarena's website here.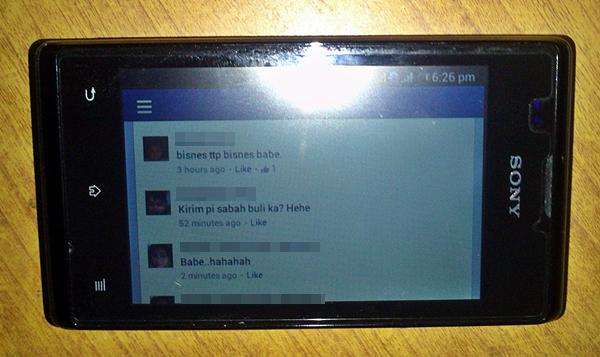 I bought the phone for RM489 (US$169) but I added a few items including a screen protector (RM12) and a leather casing (RM30) which totaled up to RM531. After a few days using the phone I noticed that it run as good as the Xperia Go if not better. Bear in mind though that this is a new model, preloaded with Android 4.0.4 Ice cream Sandwich out the box. The Xperia Go has Android Gingerbread out of the box but I have it upgraded to Ice Cream Sandwich but unfortunately it has a slightly slowed performance after the upgrade.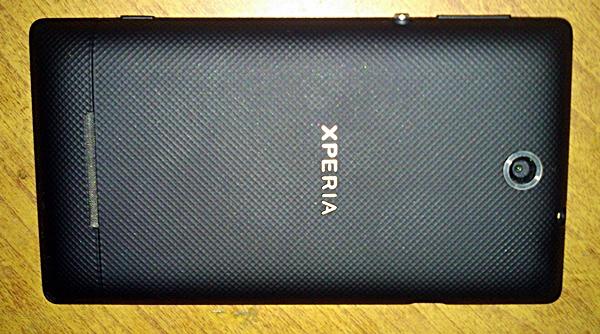 Going back to why I choose such a dual-SIM smartphone – taking advantage of how much I can save by using a dual SIM phone. On the first SIM slot (SIM1) I inserted my Tunetalk SIM card and on the second slot (SIM2) I slotted in Digi's DG Prepaid Smart Plan. Basically, the first SIM is mainly used for calling and sending text messages while the other one is for internet access.
I opt Tunetalk for calling and sending texts because it offers the cheapest rate that is available in Malaysia to date. You can check on Tunetalk's rate here. On the other hand Digi offers the best in prepaid mobile internet. With RM10 you can get 200MB of data, 20 Mins call, 20 free SMS and 10 MMS (DiGi to DiGi). What is interesting is that you can bring your accumulated balance to the next reload time. To date I have already accumulated a total of 980MB of data and 120 minutes of call time in only three reloads. Bearing in mind however that I am not utilizing my mobile internet the whole time because at home I will be connected to my WiFi, I only use my data connection when there is no WiFi connection available.
I am still reviewing the phone especially on the performance and the dual-SIM capability. The 3.15 camera is decent enough when taking pictures in day lights. I have tried taking pictures in the day light and posting them on Facebook, the quality is acceptable. The phone has no flash so I guess taking pictures in the dark will be a problem. I will keep on posting about the phone in this blog. Please visit again for updates.
 Dancing with my Sony Xperia E Dual
---
Related Video:
[Video credit: GSM Arena]