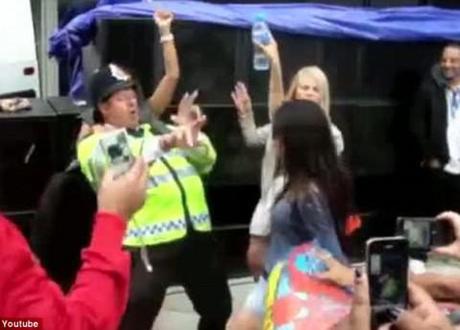 Dancing policeman. Photo credit: YouTube
It's been a rough few months for London's Metropolitan Police Force. Two senior officers were forced to fall on their swords due to their involvement in the phone hacking scandal and their hands-off policing of the riots was criticised in certain quarters. So perhaps we should not begrudge one officer for letting of a little steam at this year's Notting Hill Carnival street party. The copper's decision to get down with the kids won him instant favour with the revellers. And, surprisingly, even the The Daily Mail were able to see the funny side; they dubbed him 'bobby on the beats.'

Despite fears that gangs could wreak havoc at Notting Hill Carnival 2011 it was relatively peaceful. The total number of arrests made during the two-day party to 214 compared to last year when 243 people were arrested.