Mercedes Benz Fashion Week
is happening February 9-16 in New York City. Buyers, bloggers, stars and stylists from all over the world will be descending on the Big
Apple
this week to decide what we will be wearing this Fall.  I thought I would refocus your attention to the tremendous talent pool we Dallasites are lucky enough to have right in our own backyard!
Meet Isabel Varela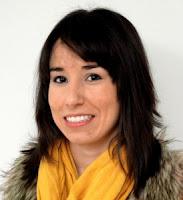 A graduate of Louisiana State University,
Isabel Varela
formerly interned at BCBG Max Azria in Los Angeles. Last year, she co-launched a line Varela + Brooks with her friend and fellow designer
Ashlee Brooks
. However, her dream has always been to launch her own line, which she will do in February at the
The Pin Show fashion event
.
The Fairmont Dallas added a new twist to its already groundbreaking Artist-in-Residence program. On January 8, Isabel Varela became the first fashion designer to take residency.  Varela, a New Orleans native and Dallas resident, will live and work on-site at the hotel through March 31.  Varela plans to spend much of her time in residency finishing pieces for her Izavel line.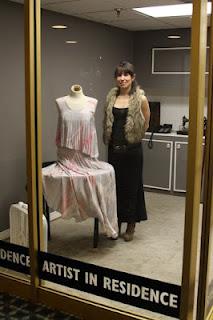 She will showcase "six different looks for the working woman." Each is designed to stand on its own, but a combination of pieces offers a new look, like going from a work day to a night out. Varela said she uses her favorite materials, leather, wool, and silk, to create a contrast of hard and soft for her pieces.
"I love the way leather feels and how you can actually manipulate it into different form. With wool, you can do that too, just by steam or pressing it," she explained. "Leather makes really cool details."
"It's been very exciting to have an actual space to work out of," said Varela, who previously was working out of her Dallas apartment. "This is heaven to me."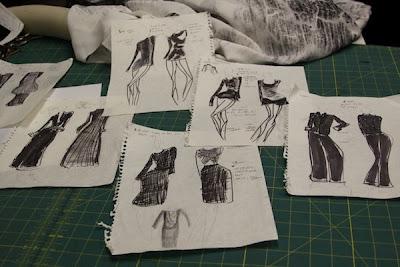 Launched in 2010 in a partnership with the onsite Ross Akard Gallery, the Artist-in-Residence program was designed to support talented local and regional artists. Each artist lives and works on-site at the hotel for three months. Hotel guests and community members are invited to watch the artists at work or drop into the studio to speak with the artist directly.
"All you really see sometimes is just the fashion show or just see the clothes in the stores. No one really knows all the work and all the steps to get to that," Varela said.
She has hopes of getting into boutiques or getting a sales rep as a result of the residency. But she also sees an opportunity to connect with young, aspiring designers and show them what it takes to succeed in the business. She recalled vividly when she first realized her dream of being a designer as a child: She was watching a movie in which one of the main teenaged characters takes a job with a fashion designer. During a scene at a runway show, she thought "I want to do that someday!"
And so she did.
Check out the new Izavel line at
www.izavel.net
.
Become a Fan
of Izavel on Facebook and
follow her on Twitter
.
source