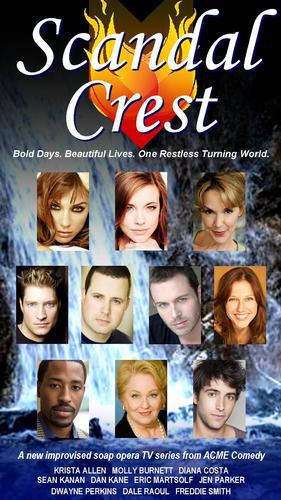 True Blood's Maxine Fortenberry, Dale Raoul can now be seen in a new online comedy soap opera called "Scandal Crest."
The series is described as a "new improvised soap opera TV series from ACME comedy.  Scandal Crest is also described by the phrases, bold days, beautiful lives, one resless turning world.  It is directed by Joseph Limbaugh and the music is by Jonathan Green. The comedy soap stars, Molly Burnett, Diana Costa, Sean Kanan, Dan Kane, Eric Martsolf, Jen Parker, Dwayne Perkins, Dale Raoul and Freddie Smith.
You can watch full episodes live as a member of the studio audience or watch full episodes online.  Get studio audience tickets or tune in here to watch live!
The next show starts Friday October 5 at 9pm Pacific.
Below is the cast of the show: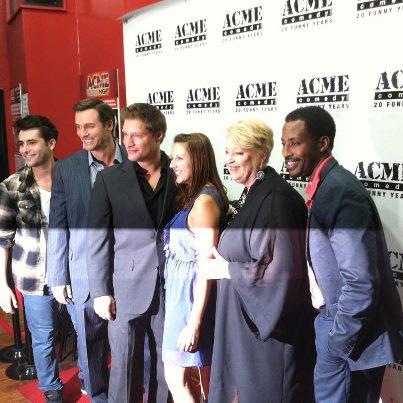 source: ScandalCrest.com and Dale Raoul Facebook Fan page