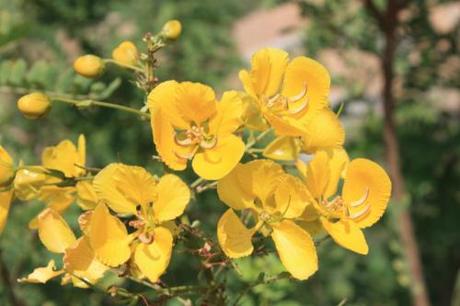 Taken November 2, 2013 at Hampi.
The Hampi area is painted from a different palette than most of Karnataka. Instead of uniform green, the brownish-red of the boulders dominates, and, while green lines the spaces between the rock, the vivid yellow of these flowers decorate the base of many hills.  Of course, there remain islands of green, in the form of corn fields, banana plantations, and palm groves.
By B Gourley
in
India, nature, outdoors, photographs, Photos, pictures, Tourism, travel
on
November 7, 2013
.