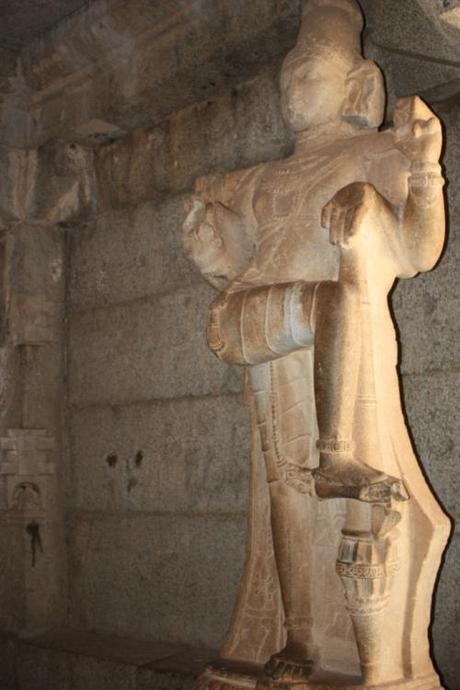 Taken November 2, 2013 at Hampi.
These guardians of the inner sanctum can be seen here and there throughout Hampi.
I assume they were meant to be guardians and not just four-handed mutant freaks doing yoga stretches to loosen up their leg abductor muscles.
By B Gourley
in
archeology, Art, India, photographs, Photos, pictures, Tourism, travel
on
November 8, 2013
.