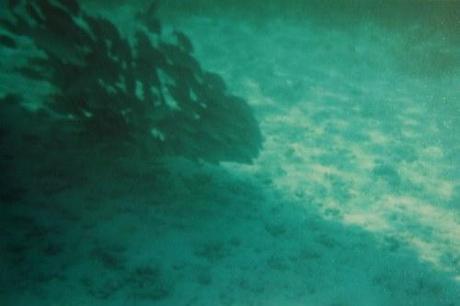 A Disciplined School
This was taken with a cheap underwater camera while snorkeling off Ambergris Caye in Belize. The fish align themselves in the shadows of boats. The water is shallow there, and so the sun blazes off the white sand on the bottom. The fish apparently have a hard time getting fishtan lotion, and need to take advantage of any shadow they can get.
Tags: Ambergris Caye, Belize, fish, nature, photographs, photos, pictures, reef, Shark Ray Alley, tourism, travel, wildlife
By B Gourley
in
Belize, nature, photographs, Photos, pictures, Tourism, travel, wildlife
on
March 6, 2013
.