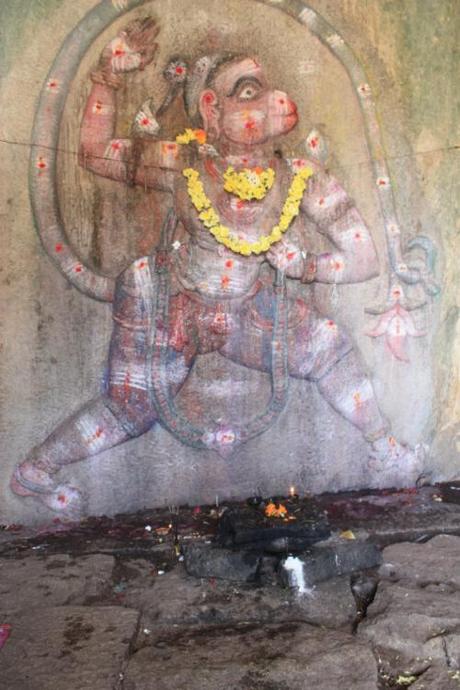 Taken November 2, 2013 at Hampi.
Among the many devotees of this Hindu deity are wrestlers, who admire the monkey-god for his reputed strength. In Rama's war against Ravana, he was said to have picked up a mountain and carried it a great distance, which is pretty strong.
He's not whimsical and mischievous like Sun Wukong, the Taoist monkey-king (who also has god-like powers), but some believe that Sun Wukong's myth was partially influenced by Hanuman's myth. (Of course, the more irreverent and anti-authoritarian Taoists had a different take than the caste-conscious Hindus. (Whimsicality and mischievousness are considered more virtuous among the former than the latter.)
This Hanuman temple is a small, stone-block affair abutting a giant boulder on the trail from Hampi Bazaar to Achyutaraya temple. As you can see, it still has local devotees.
By B Gourley
in
Hindu, Hinduism, India, photographs, Photos, pictures, Religion, Tourism, travel
on
November 19, 2013
.