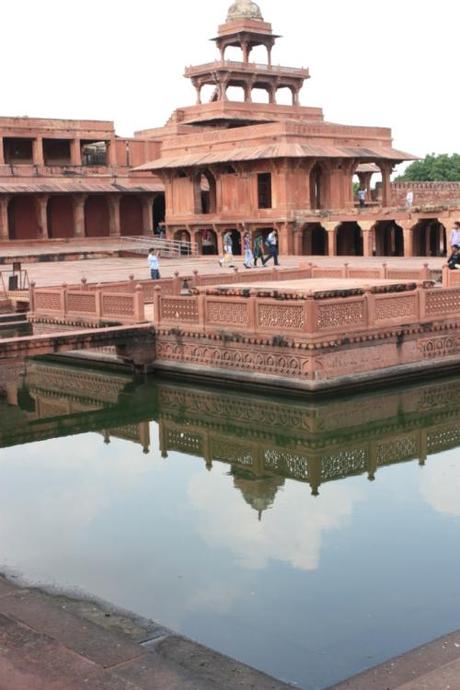 Taken October 13, 2013
Fatehpur Sikri is a historic site not far from Agra (home of the Taj Mahal.) It's almost entirely red sandstone, and is impressive site and well-maintained– including ornate carvings inside many of the structures.
This will be my last post for a few days as I will be traveling to Hampi, another set of famous Indian ruins of once great states.  I'll be back after Diwali with photos and experience from that visit.
By B Gourley
in
archeology, history, India, photographs, Photos, pictures, Tourism, travel
on
November 1, 2013
.