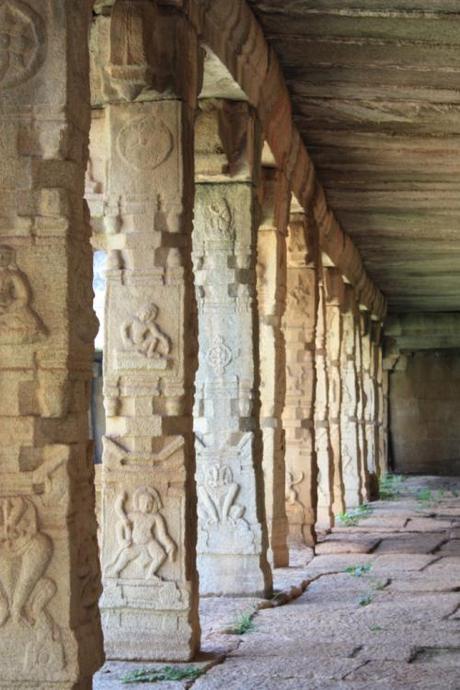 Taken November 2, 2013 at Hampi
I thought the varying colors and designs of these columns made an interesting photo. This is taken at Achyutaraya Temple, which is one of the more extensive standing structures at Hampi, though not necessarily the most well-preserved/restored.
If one is on the Hampi Bazaar, walk away from Virupaksha Temple and toward the police station. Follow the steps that lie past the large bull sculpture, and when one gets to the top of the hill, just past the little Hanuman (the Hindu monkey-god) shrine, follow the fork to the right. One will soon see Achyutaraya temple down below. After visiting Achyutaraya, one can follow the flat land toward the Vittala Temple, which is sort of the crown jewel of Hampi.
By B Gourley
in
archeology, Hinduism, India, photographs, Photos, pictures, Tourism, travel
on
November 13, 2013
.