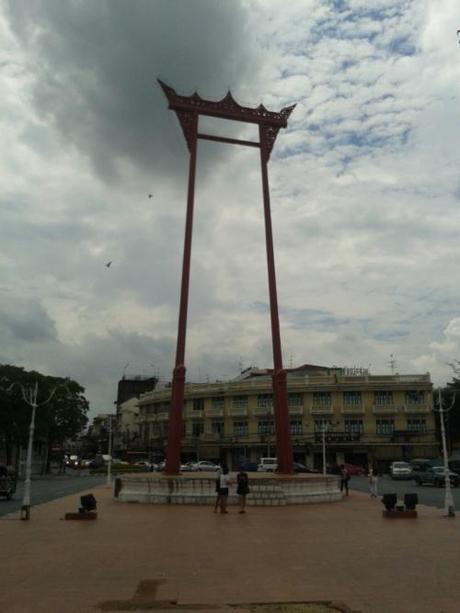 Taken in September of 2014 in Bangkok
This swing is located outside Bangkok's Wat Suthat. It's due west of the grand palace in an area north of the heart of little India and northwest of the heart of Chinatown, but very much in an area that reflects a blending of these cultures.
The swing is of Hindu origins. There's a swing ceremony that reenacts events surrounding Shiva's descent to Earth at Bramha's behest. The ceremony involves people trying to snatch a satchel of coins off a pillar by swinging to it.
By B Gourley
in
City, Hindu, photographs, Photos, pictures, Religion, Thailand, Tourism, travel
on
September 25, 2014
.