Kicking things off with the first of two Sturgill Simpson videos today. This one is "Breakers Roar" from his latest album A Sailor's Guide to Earth - Sturgill Simpson">A Sailor's Guide To Earth which is available now. It's one of the best albums of 2016.
Today's Grind features stories about the movies, food and a Not-Safe-For-Work video about...Shhhh....sex. Enjoy.
---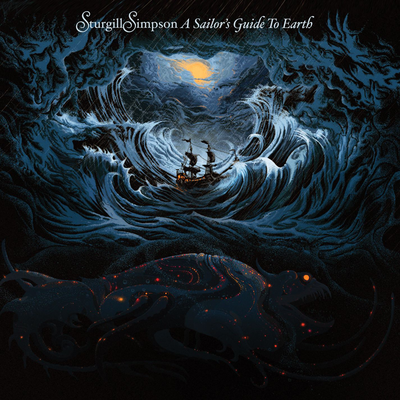 ---
Are you a cord cutter? You can still watch the NFL without having cable.
Sensory Theaters for special needs kids are being promoted in North Texas by one of the bullies on the Netflix hit series, Stranger Things.
Check out this summer blockbuster scorecard. The most shocking thing it shows is how useless movie critics have become.
Avoid smartphone electrolyte oxidation by charging your phone when it hits 50%.
---
---
First Coffee, and now Pisatachios are in short supply.
The owner of a restaurant in Dublin requires a doctor's note if diners want to eat gluten-free.
My meal was terrific until the giant rat fell from the ceiling onto my plate.
Starbucks is making movies, Burger King is putting Doritos on a burger, and an 11-year-old found meth inside the video game he bought at Game Stop.
Bon Appetit's, Andrew Knowlton, worked a 24-hour shift at the Waffle House:
---
---
Mental Floss braves the sexual waters and speaks the truth about 20 sexual misconceptions (Warning Not Safe For Work):
A couple had sex every day for a year. Find out how it benefited their relationship and her self-esteem...and if either of them can still walk.
This article on Sex Lessons gives a whole new meaning to the phrase, "Put Me In Coach."
"3 Ways To Stop People Pleasing" is the complete opposite of the previous story.
Mental Floss braves the sexual waters and speaks the truth about 20 sexual misconceptions (Warning Not Safe For Work):
---
...The Last Drop
---
Ventipop :: Home RSS
---
---