Later this week, artists including Stevie Wonder, Chaka Khan, John Mayer, Christina Aguilera, Morris Day & the Time, Tori Kelly, Anita Baker & more will honor Prince with a Tribute Concert in St. Paul, Minnesota. Today's Daily Grind features stories honoring the one-of-a-kind artist who always seemed to know something the rest of us didn't. It's been six months since his death, and I still find it difficult to believe he's gone. There's a part of me still holding out hope he comes on stage Thursday night during the tribute concert and tells us we've all been punked.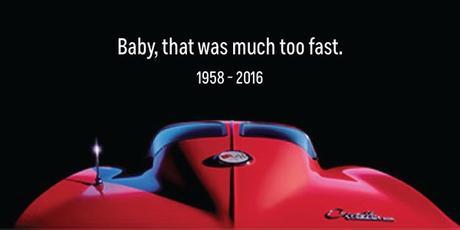 Chevrolet's tribute ad to Prince shortly following his death.
---
Imagine picking up the phone, getting asked if you're available to DJ later that night and then being told the client is Prince. Read the incredible story about the night a Los Angeles DJ was picked at random to DJ for Prince's intimate late night date. If you read the story, here's one of the songs Prince told the DJ he liked:
---
---
Prince's Paisley Park officially opened its doors to visitors last Thursday as a museum. Al Roker gives viewers a sneak peak inside:
Apparently, Prince left detailed instructions on how to set up Paisley Park as a museum.
Prince's ashes and custom-designed urn are on display inside Paisley Park.
Justin Timberlake is dedicating his live concert Netflix film to Prince. 
Shortly after Prince's death, Timberlake posted a photo of Prince in silhouette with the following caption:
It was Raspberry Beret. I was 4 years old. Yes, 4. I remember that I instantly loved it. "Mommy, who is that singing?" Seems weird but it's true. More than a "once in a lifetime" artist... Just a ONCE IN FOREVER ARTIST. I'm still in shock as I write this and I feel this overwhelming grief. But, we should all turn away from that and HONOR this musician that changed all of our lives, our perspectives, our feeling, our whole being. From another planet? Probably. Royalty, for sure. Us worthy..? Laughable. They say don't meet your idols... That they let you down. But, some of my greatest, funniest (yes, he was hilarious), and most prolific encounters and conversations about music came from the moments that I spent with him. It would be silly to say that he has inspired our music... It's beyond that. He's somewhere within every song I've ever written. I am sad, but I will smile when I think of every second that I had the fortune of being in his company. We have lost our greatest living musician. But his music will never die. Prince, NOTHING COMPARES... #RIPPrince
---
Secretly, Prince was an avid humanitarian helping numerous causes no one knew about. When he said anonymous, he meant it.
Prince's Purple Rain co-star, Apollonia, found out about his death like most of us. She watched it on tv. She writes about "the worst day of her life" here.
Artist Akrobatik pays homage to Prince with his song titled "Roll With U". It strings together many of Prince's most well known titles/lyrics: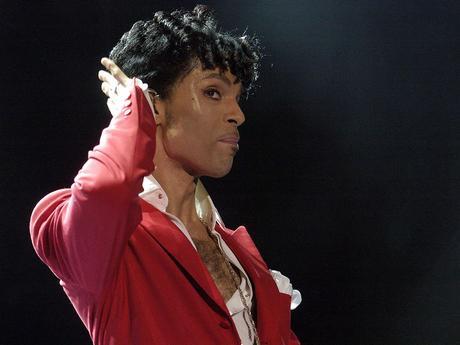 ---
---
A Minneapolis writer who wrote about and followed Prince for 31 years writes Prince a goodbye note:
"Will you pay me?" I asked.
"No, I won't pay you," Prince said. "But you can say you wrote a rock opera with me."
Good point, little purple guy, I thought."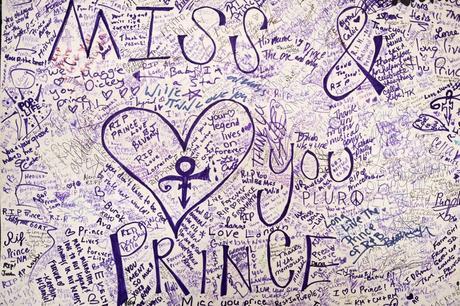 Fans say bye to Prince on a mural outside Paisley Park.
---
---
...The Last Drop
Remember Prince however you choose, I prefer this image of him riding his bike at Paisley Park: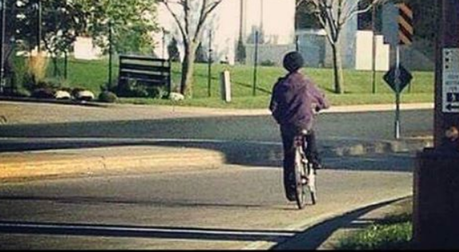 -XXX-
---