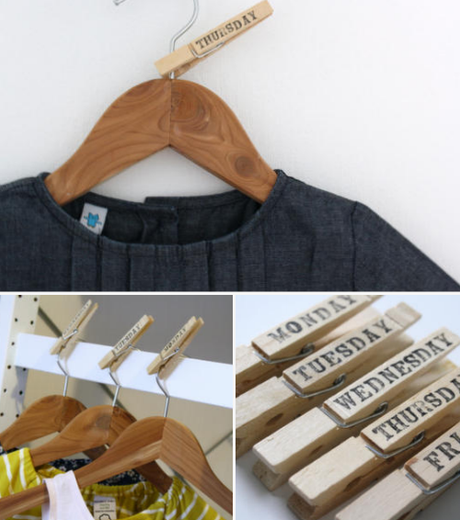 Every morning I wake up, put on my superhero cape, and prepare for battle... with my four year old & her closet. Getting her dressed has been such a challenge that we had to develop a new system. Every weekend we now help her pick out an outfit for Monday-Friday, hang them up using our DIY daily dividers, and there are

no more melt downs

. She knows exactly what to wear each day, and that is that!
If you would like to make your mornings a little smoother, too, here's how to make your own daily dividers: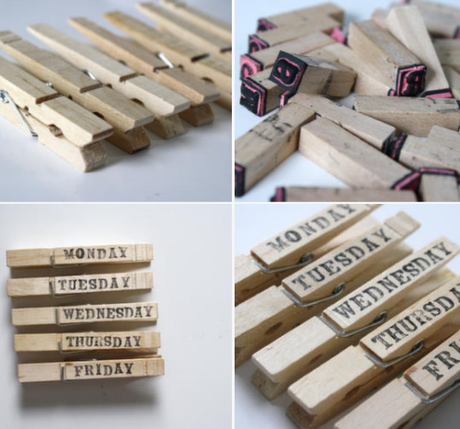 Remember our handmade label tutorial? Basically, just follow the same steps, this time on wooden clothing pins. Then clip them on to your hangers. You can also use them as spacers & clip them directly onto the clothing rack, with the hangers in between.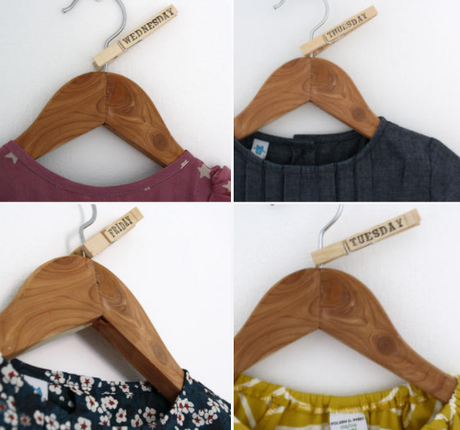 (pssst! These also make great sizing dividers for baby's closet! You can label your dividers: newborn, 0-6, 6-12, 12-24, 2T, etc... oh! & while you're at it, whip up a set, wrap them together with a ribbon & you've got a fantastic shower gift!)