FirstLadyB: Entertainment News With A Purpose
From Harriett Tubman to Aretha Franklin, Cynthia Erivo is booked and busy ya'll.
National Geographic has tapped Cynthia Erivo to play Aretha Franklin in the third installment of the anthology series, " Genius: Aretha"
Billed as the first-ever, definitive and only authorized scripted limited series on the life of Franklin, Genius: Aretha will begin filming in November for a spring 2020 premiere on National Geographic channels.
"Aretha Franklin has been a source of inspiration for me since I was a little girl., shared Erivo. Her strength, passion and soul are evident in her everlasting legacy, not only as a transcendent artist, but as a humanitarian and civil rights icon. To have the opportunity to bring her legacy to life and show the fullness of her being, her humanity and brilliance, is an honor."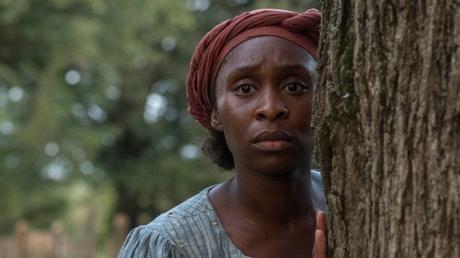 Photo Credit: Glen Wilson / Focus Features
In the meantime you can catch Cynthia in the movie Harriet when it hits theaters November 1st.