"Our truest life is when we are in dreams awake."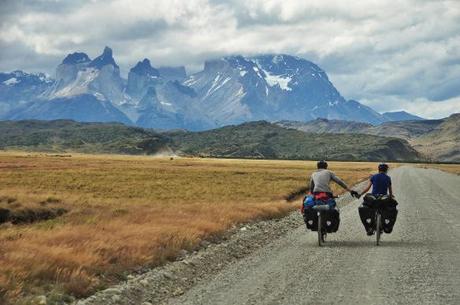 Though I have no photos to show for it, the mountains in Torres Del Paines were beautiful and we really enjoyed cycling through the park as it was so much quieter on the roads than on the trekking paths.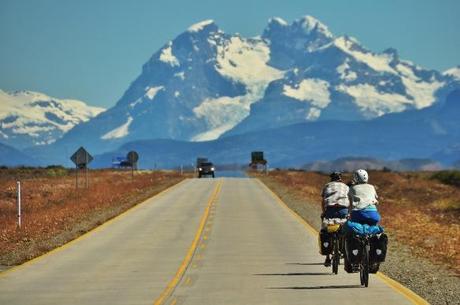 Cycling out of the city, and into the mountains! Our first day was a very rare crystal clear sunny day, a treat here in Patagonia.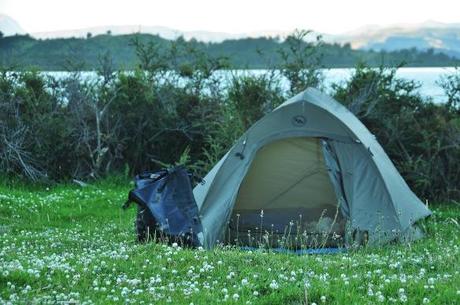 We love camping by quiet lakes, and this one was exceptional!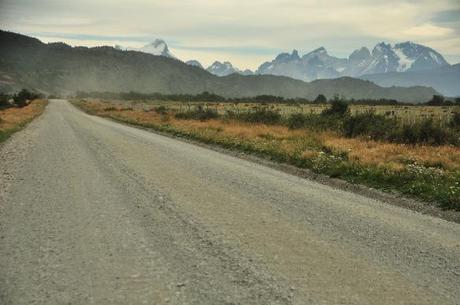 Though the road was washed out, it was still a nice ride in.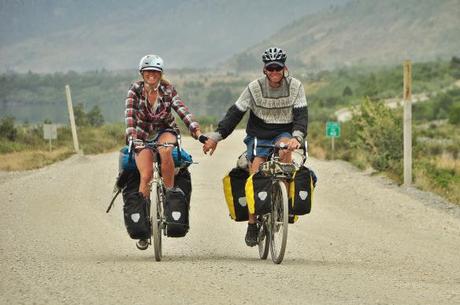 Mike and Emily being cute as always!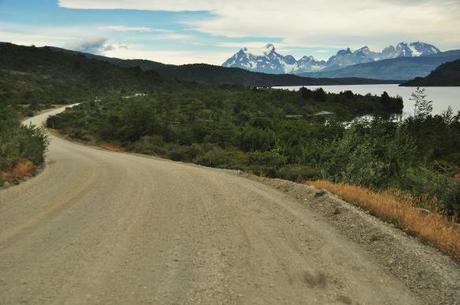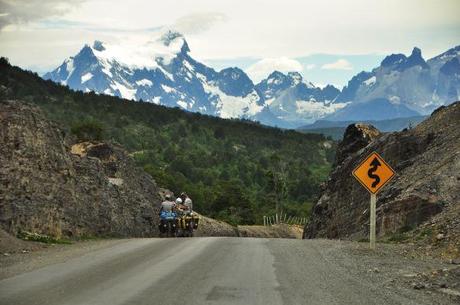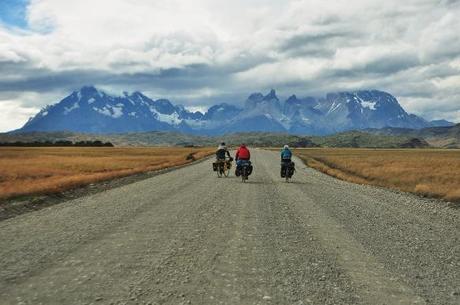 Cycling hard against some insane head/side winds which literally knocked us off our bikes constantly.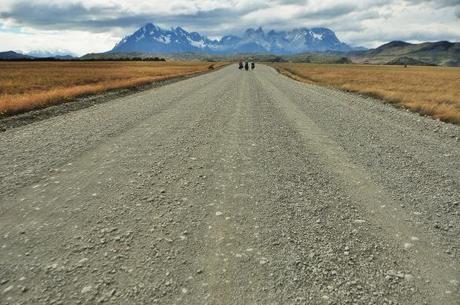 The road got way worst once we actually got into the park, it was extremely washed out and rocky which made riding, especially against the winds, really difficult.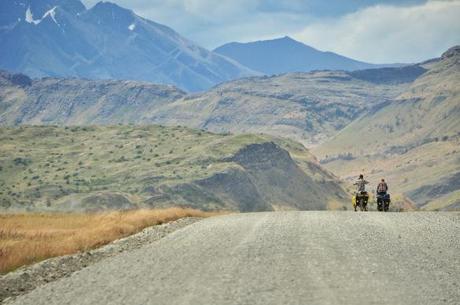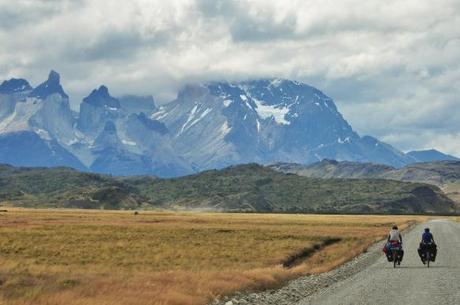 Kevin and I cycling hard against the winds.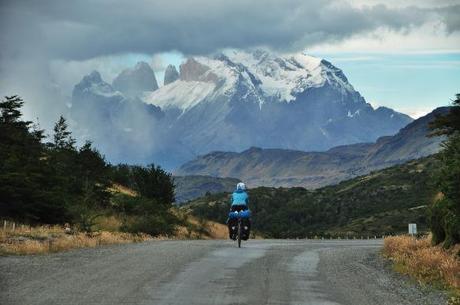 Emily headed out of the park, and back to civilization.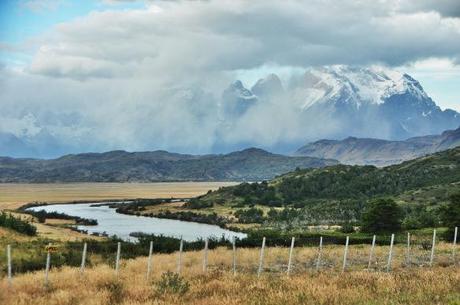 We ended up backtracking seventy or so kilometers when we left the park on the windiest day we have ever encountered, which meant that for once, we were actually going with and not against the wind! It was incredible to fly along without any effort at 20-30km/h for hours at a time, especially since had we been going the other way, we would have just had to stop and camp for the night because it was legitimately impossible to cycle against that strong of winds. The scariest few parts were when the winds hit our sides as they were so strong they left us unable to cycle straight, and left us all falling off of our bikes every few meters or so. All in all we realized that we were extremely lucky with the weather, until our last night when we camped in a sandy pit which all ended up in our tent since the wind swirled it around so fiercely it was rainy sand all night. We woke up completely covered even though our rain fly was securely on.
Though we occasionally have really challenging days which make us question why we are traveling this way, the contrast between our trek and bike ride though the park really proved to us how important our freedom, independence, and solitude is for the four of us to be happy and satisfied.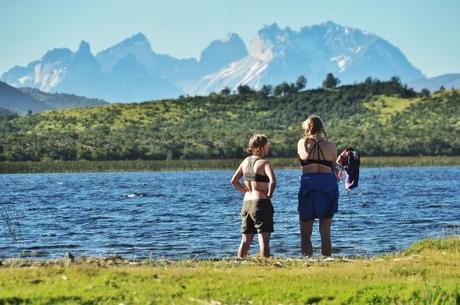 Emily and I doing laundry in the lake.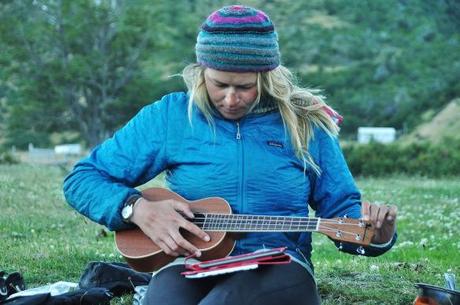 Emily playing the ukulele which she carries on the back of her bike!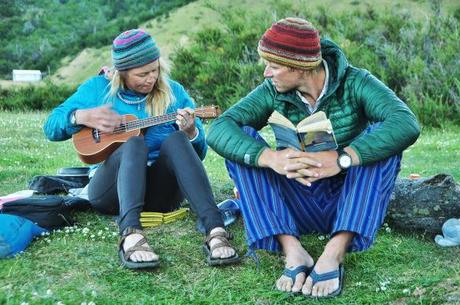 Camp time. Ukulele, singing, and books.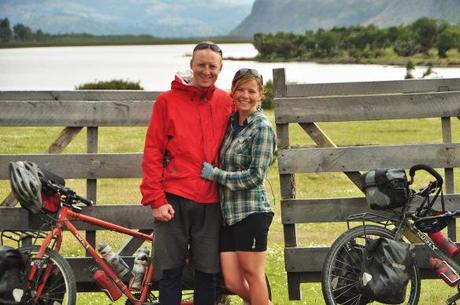 Kevin and I ready to roll out.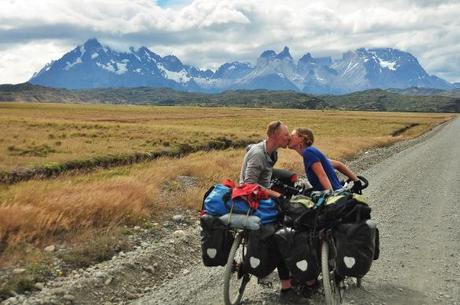 A bike packed full of food, some mountains, and a boy equals one happy girl!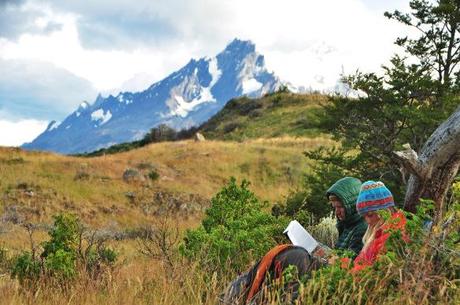 For a photo of the day and other updates follow me on facebook here, and for some awkwardly cropped photos from our journey, follow us on Instagram @awanderingphoto!