In my previous posts you will have discovered my new bike, Gertie. 
She is marvelous in every way, but when I was out on my travels the other day I seemed to notice other peoples bikes more. The same way that when you're due to get your hair cut you can't help but notice everyone's hair,  that is exactly how I was with other bikes. Now I didn't have bike envy or anything but I did have gadget and riding attire envy.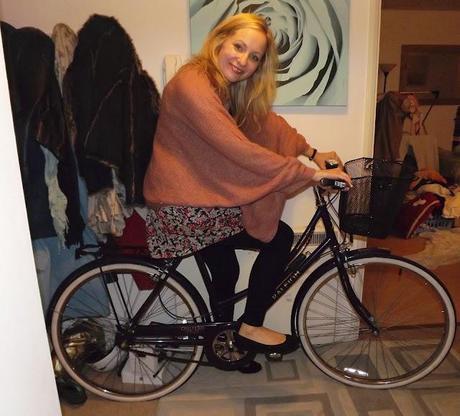 A girl rode past me with the most amazing basket, she had a wicker basket and she had weaved flowers through it, creating a beautiful feminine accessory to her equally beautiful bike.  She wasn't wearing a helmet though, which I'm totally against.  I know it doesn't do your hair any favours at all but when you're weighing up bad hair vs head injury... I know which I'd prefer to have.  With this is in mind I decided to start a hunt for a new helmet, at present I'm actually using my Protest snowboard helmet as I honestly cannot stand regular cycle helmets, but I'd rather wear something than nothing.  
I tweeted the other day asking fellow followers if they knew of any bike boutiques that sold exciting gadgets and accessories for cyclists.  I stumbled across many great companies, one being Cycle Fashion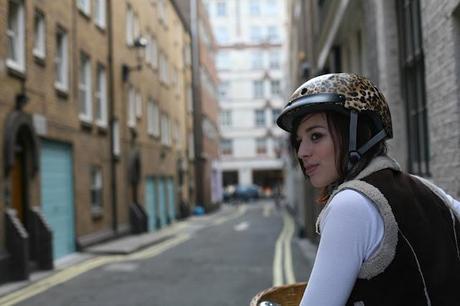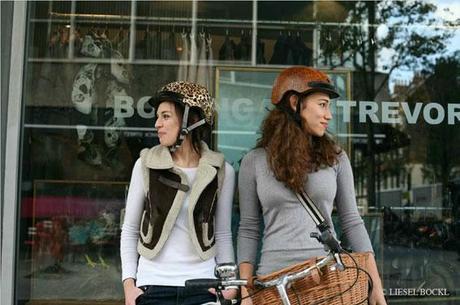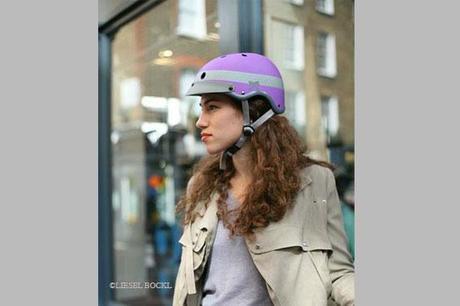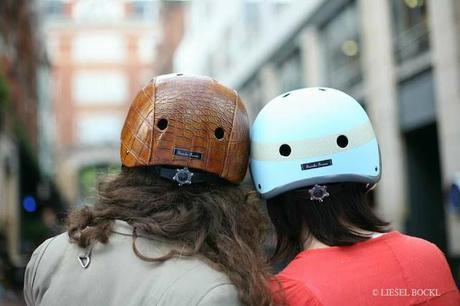 How absolutely amazing are these??!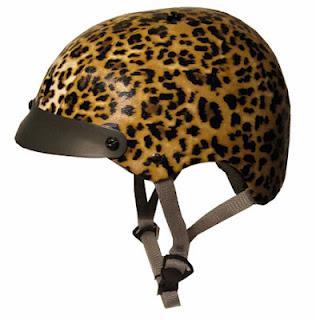 I love this, who doesn't love a bit of the leopard print helmet?! This bad boy is £84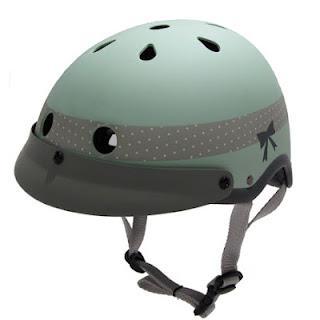 This one is my favourite, I love the minty green colour, and of course polka dots and bows! Ribbon Mint It is actually sold out but keep checking back for when its in again!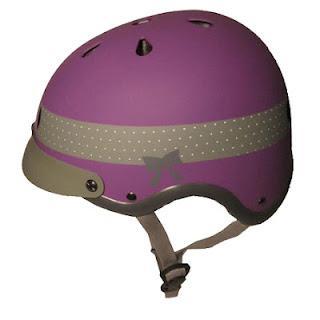 You can always opt for a bit of purple charm with the Ribbon Purple for £68
If you do head over to the website and some are sold out, I've been told to keep checking back as there should be more in stock soon.  I'll also let you know. 
So onto to baskets.  I currently have a basic Wilkinsons cycle black basket £8.99 - as lovely as it is I'd really like something a bit more glam, especially as I'm going to be on my bike a lot. 
The basket below is a Brooks basket from CycleChic:
Brooks Hoxton Bicycle Basket
- for £89.99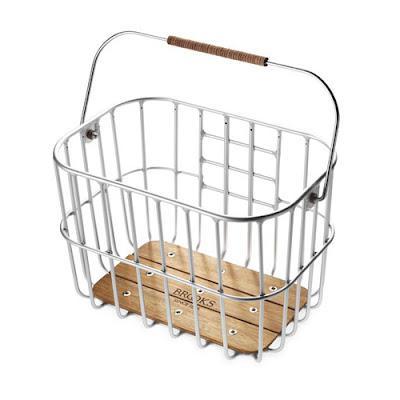 I understand that the Brooks basket is quite a lot of money so I'd personally go for a max of about £20.00 for a basket. It does also mean its going to be well made.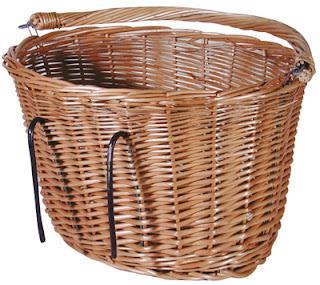 This one is CycleChic: Wicker basket for £19.99.  It hooks on and off so means its easy for you to take it with you once you reach where you are going.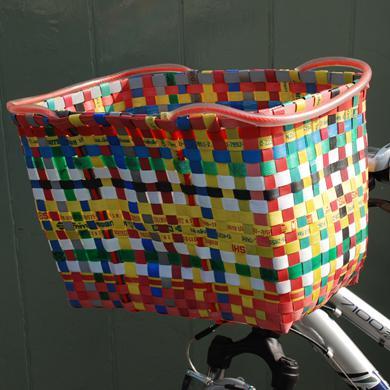 I love this basket from Hen & Hammock - Recycled Bicycle Basket £15.00.
An ingeneous bicycle basket made from old packaging tape. You certainly wouldn't lose your bike!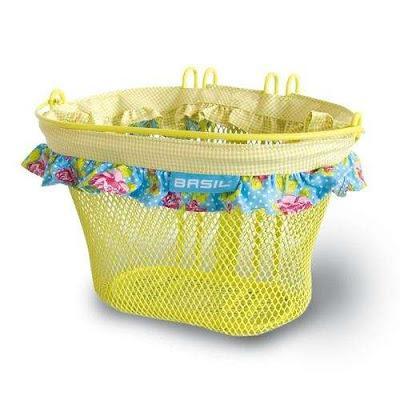 Last but not least in the basket department is the Basil Jasmin Rosa Kids Front Ovel Bike Basket.  I am aware its for Kids but how amazing would this jazz up your bike?! and for £15.29 I'd say it was a mighty bargain!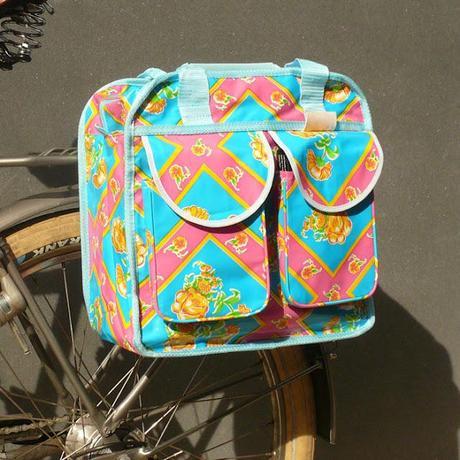 I'm a complete Mary Poppins when it comes to packing my handbag, I'll have everything in there for every situation.  This causes a mighty problem when cycling anywhere as usually you'd only have a backpack or your basket space, so I've started looking at the fantastic cycle bags for the back of your bike.  There are so many out there in a wide range of style and shapes.  
The one above is the

CycleChic:
Kitsch Kitchen Bike Pannier Rombos - £36.99.  This bag comes in other patterns and colours as well.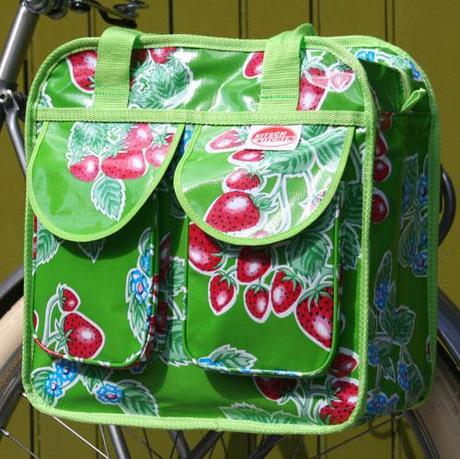 From CycleChic again this is their
Kitsch Kitchen Bike Pannier Strawberries
This is £36.99 and comes in other colours as well.  Ideal for the Mary Poppins ladies of the world who like to take things wherever they go!  It's also a fabulous idea if you were going for a picnic over the summer and were cycling there - as it'll store the food.... just avoid too many hills!
These are my key items for chic cycling style... investing in a glorious helmet, a fabulous bike bag and of course a super yummy basket.  I'm going to keep looking for ways to keep stylish on your bike so do check back for more posts.

xoxo