If you are working in technology field, I am sure you would be well aware that October is celebrated as Cybersecurity Awareness Month, across the globe. It is observed each year in October. It was launched by the National Cyber Security Alliance and the U.S. Department of Homeland Security in 2004. The purpose is to raise awareness about the criticality and importance of cybersecurity, and to ensure that government agencies, private businesses, and individuals have sufficient knowledge and resources they require staying safe and secure online. A recent prediction by Gartner Inc. indicates that overall spending on information security and risk management technology and services across the globe is forecast to grow more than 12%, amounting to over $150 billion this year.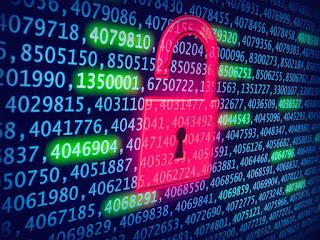 Photo credit: Visual Content on Visualhunt.com
On the other hand, according to Cybersecurity Ventures, ransoms could amount to $265 billion by 2031. The reason lying behind this figure of $265 is based on the assumption that the ransom price would be climbing 30% every year for the next decade.
Don Boxley, CEO and Co-Founder of DH2i shares his thoughts on the subject saying,

"While VPNs have historically been the data access and security solution of choice, more recently they have proven to be less than reliable. In fact, research conducted prior to the COVID-19 pandemic -- during which time ransomware and other malware become even more rampant -- showed that of those already utilizing VPNs,

62% cited inadequate security

as their number one VPN pain point. And a disturbing 40% of those responsible for keeping ransomware and other malware from penetrating their network, believed that in fact, it already had.

It's time to fight fire-with-fire and deploy data security and protection solutions that are as innovative and aggressive as the continuously escalating ransomware threat. This is why so many are now turning to software defined perimeter (SDP) solutions to replace their outdated VPNs. With SDPs, users can construct lightweight, discreet, scalable and highly available 'secure-by-app' connections between on-premises, remote, edge and/or cloud environments. Contrary to VPN design, SDP solutions were engineered specifically for the way we work, learn and live today, providing virtually impenetrable protection now and into the future."
 This year's theme under Cybersecurity Awareness Month is "Do Your Part. #BeCyberSmart".
In this context, Surya Varanasi, CTO, StorCentric says,
"Driven in large part by the COVID pandemic, massive layoffs, and record numbers of people being sent home virtually overnight to work, learn, shop and live, the number of successful cyberattacks climbed to dizzying heights. In fact, recent

IDC research

indicated that over the past year, more than one third of organizations worldwide experienced a ransomware attack or breach that successfully blocked access to systems or data. And for those that fell victim, many experienced multiple ransomware events. With cybercrime

projected

to cost the world $10.5 trillion annually by 2025, it is clear why ensuring your organization is taking the appropriate measures to ensure cyber safety and security must become priority number one. 

Traditionally, the game plan has been to maintain production data storage on-site, snapshot the data, replicate to an off-site location, store it to a disk, and then move it to tape storage and/or the cloud. Unfortunately, cybercriminals know this and have engineered their technology to behave accordingly. Bad actors can now rather easily use ransomware to infiltrate your network and render all forms of traditional backup useless. 

Today, what is required is an elevation in backup strategy from basic to unbreakable. In other words, for today's ransomware threat what's needed is to make backed up data immutable, thereby eliminating any way it can be deleted or corrupted. Unbreakable Backup can do just that by creating an immutable, secure format that also stores the admin keys in another location entirely for added protection. And, by layering-on a backup solution that has built-in verification, savvy SysAdmins can alleviate their worry about their ability to recover — and redirect their time and attention to activities that more directly impact their organization's bottom-line objectives."
JG Heithcock, General Manager of Retrospect, a StorCentric Company:
"Today's cyber criminals are attacking backups first, and then once under their control, coming after production data. This means that many enterprises are feeling a false sense of security, until it is already too late. 

I like to say, 'backup is one thing, but recovery is everything." In other words, choose a backup solution that ensures the recovery piece (which surprisingly, not all of them do). Look for a provider with vast experience, as well as a track record for continuous innovation that ensures its offerings are prepared to meet prevailing conditions. The solution(s) should provide broad platform and application support, and ensure protection of every part of your IT environment, on-site, remote, in the cloud and at the edge. Next, the backup solution should auto-verify the entire backup process, checking each file in its entirety to ensure the files match across all environments, and you are able to recover in the event of an outage, disaster or cyber-attack. And, as a last but highly critical step -- at least one backup should be immutable -- unable to be altered or changed in any way, at any time. Even if the ransomware took a ride along with your data to your backup site, during the last backup."
I am taking my blog to the next level with 
Blogchatter
's My Friend Alexa