"I was primarily a visual artist.  I never had an ear and I regret it." –Fritz Lang
"To appreciate Lang's sound, we must key our listening into a more pervasive, cumulative and subtle level, and begin to hear the entire ensemble of sounds, whether generated as music, speech or noise." –Adrian Martin ("It Has Come to My Ears": Fritz Lang's Sound Design)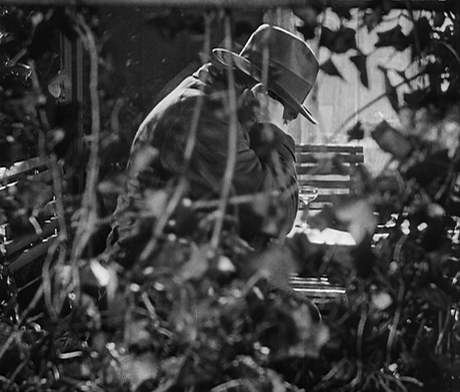 Fritz Lang was far ahead of his time and far ahead of ours. Initially I was captivated by his visual style and approach to narrative, but over time I've learned how vital his considerations on sound were, and how limited our understanding is.
Lang's first adventure into sound production was M. Made in 1931, this was, "a unique period of transition, the in-between years in the late '20s and early '30s, when cinema was evolving from a silent to a sound medium."  Like many filmmakers, Lang had to learn a whole new bag of tricks.  No one had control over the technology. Some hated it and withheld acceptance for many years.  Others, like Lang, jumped in and played with it as a child might. He tinkered and tested until he produced what seemed right for what he was attempting to say.
Prior to M, Lang had been establishing ideas of sound through his visual style. "In the silent Spione (1928)… sound events in the form of inserted images of whistling kettles, rattling cups, train wheels, gunshots and doors opening…structured into the action…articulating and linking shots…"  Once he was able to apply this to a real sound, he was able to adapt quickly and develop a style uniquely suited to his visual acuity.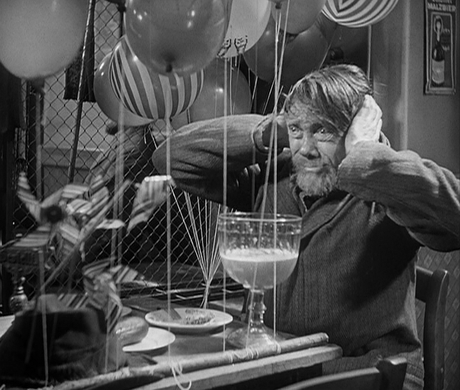 "[P]articular sounds are turned into singular sound events… organized so as to cue, link and unfold actions."  Lang used sound freely and edited it with the image rather than as something for support.  His worlds are not naturalistic replicas of real life, but versions of his experiences and perspectives.  Through this, he was able to employ techniques such as the attachment of a song to identification with the whistling of Edvard Grieg's In the Hall of the Mountain King by the killer and a cross dialog of conversations occurring simultaneously, but in separate areas.  He created a conversation amongst societies that joined everyone together.
"[S]ome of the most advanced and perceptive approaches to film sound today are ill-equipped really to take account of what Lang achieved." Sound is crucial to the identity of M and Lang's subsequent films. It bridges the landscapes of the frame through poetic detail and transforms the narratives into extravagant excavations on par with Dostoyevsky. With M he was able to attack his subject with full strength and subsequently trim down narrative. There is a streamlined quality to the film, and its minimal exposition allows for the finale to center. Sound fills in gaps and allows you to feel Lang's worlds to the fullest.
Garrett D. Tiedemann  1/12/12
Find full film here: