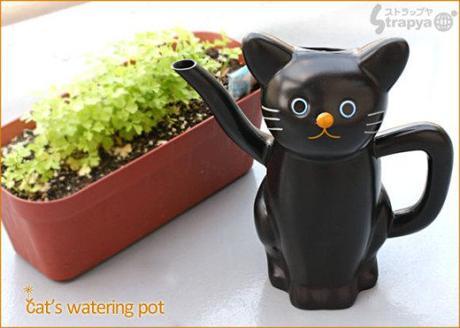 Add a dash of delight to any yard, garden or décor scheme indoors or out with the Lovely Cat Watering Pot. Styled to please cat-lovers, gardeners or both, this pretty plastic pail pours water from its tail!
Leave it to Japanese designers, and especially those from Tokyo's Strapya World, to provide that extra layer of cute so essential to our lives. In this case, the cuteness keeps your plants happy and healthy as well: "The cat shaped watering pot will soothe plants, as well as you!," sez Strapya.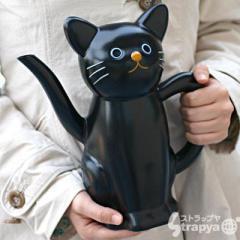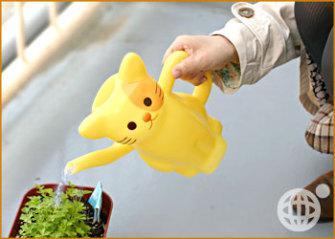 While the precise benefits of watering plants with a cute-looking watering pail compared to a boring, plain-jane Pottery Barn pot haven't been precisely quantified, we're guessing that a gardener soothed by Lovely Cat Watering Pot will take more time and make extra efforts to ensure his or her plants are doing the best they can.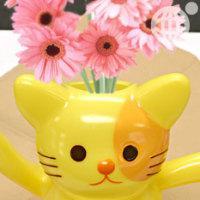 The Lovely Cat Watering Pot is made from sturdy plastic temperature rated from minus 20 degrees up to 90 degrees – since it's a Japanese product we'll assume those temps are in Celsius. For Fahrenheit fans, that's -7 to +194 degrees.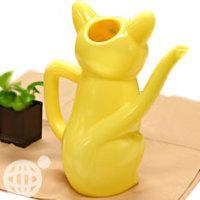 While you're not likely to be watering your ornamental plants, miniature herb gardens and the backyard vegetable patch with water cooled or heated anywhere near those extremes, you MAY want to employ the Lovely Cat Watering Pot as a decorative vase – the filling opening at the top is perfectly shaped and positioned to hold a bunch of fresh-picked blooms.
The design of the Lovely Cat Watering Pot combines cleverness with functionality. The "tail" of the cat is hollow and as it bends and curves around the cat's body it acts as both a handle and a spout. Just fill it with up to 1.5 liters (0.395 gallons) of water and you're good to go. Choose from Yellow or Black – each 25.5 x 23 x 12.5cm (10.2 x 9.2 x 5") Lovely Cat Watering Pot costs 1,100 yen ($13.80) at they're available online at the Strapya World website.