I thought by now I'd be much further into Chris and my Summer 2010 backpacking trip through Europe - but the Romantic Road tour was on July 22 - so we still have more of Germany, Austria, Hungary, Czech Republic, Holland, Belgium, and France to go... whew.
The "Romantic Road" is a name coined by travel agents, but it is actually a road used by traders in medieval times. It runs through the south of Germany - through the Bavaria and Baden-Württemberg regions. It's call to fame are the quintessential German towns - complete with half-timbered and pastel houses, steeply pitched rooftops, cobblestone streets, and the occasional remains of city walls. You can read about each individual town along the route here.
We took a bus tour, which, I hate to say, was a mistake. We spent about 8 hours on the bus, and saw four towns - the first two for only 20 minutes, and the last two for only 15! We were really disappointed because the short amount of time was just enough to tease us into feeling like we were really missing out. I HIGHLY recommend renting a car to do this - or thoroughly researching the bus company route, or planning to stay in certain towns overnight and pick up the next day's bus.
The four towns we stopped in were Augsburg, Nördlingen, Dinkelsbühl, and Rothenburg ob der Tauber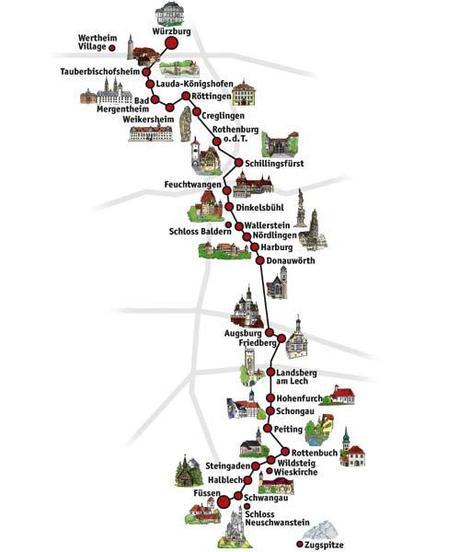 A map of the Romantic Road


Map via LosApos.com




I've done my best to match up each photo with the correct town - but as you can see, some of them look pretty similar.  If you see a mislabeled photo please let me know and I'll correct it!


We don't have pictures of Augsburg, because the highlight is the Fuggerei, which sadly, we didn't have time to see. 


The below are from N

ördlingen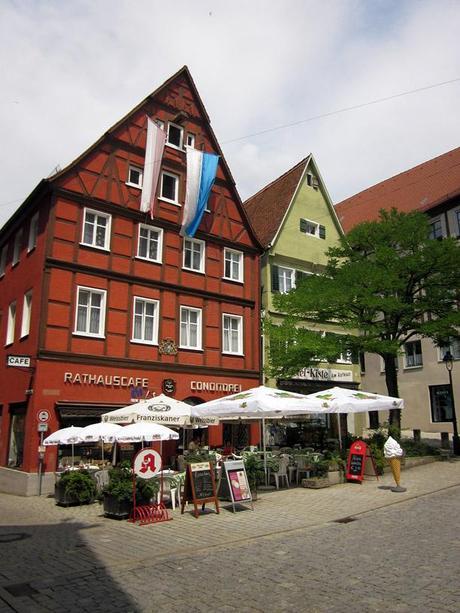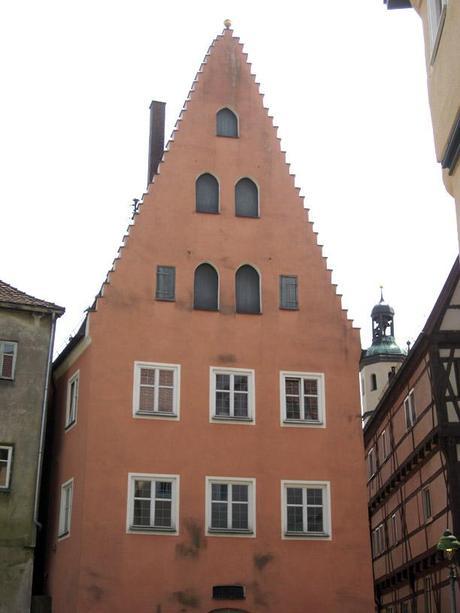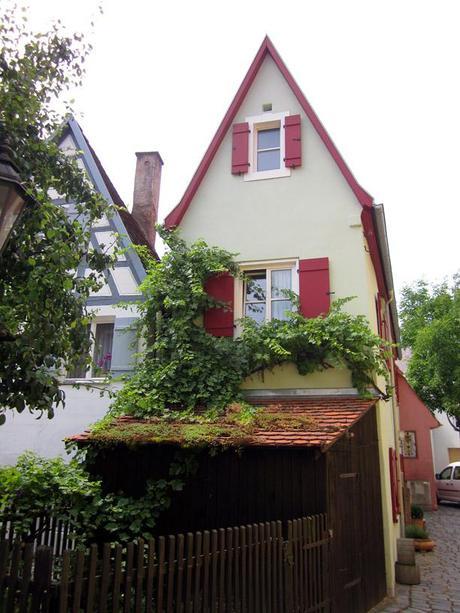 Isn't this the cutest little pistachio-colored house?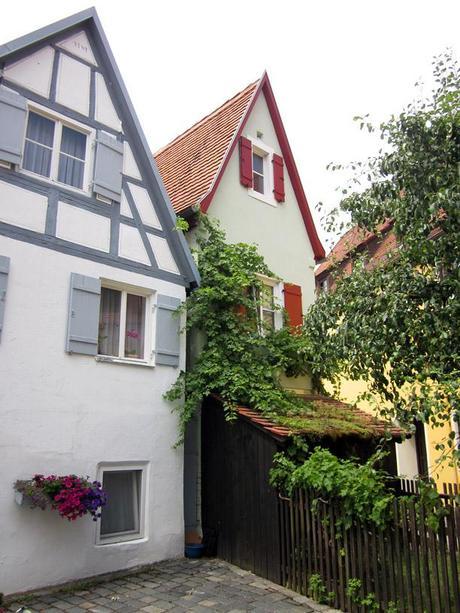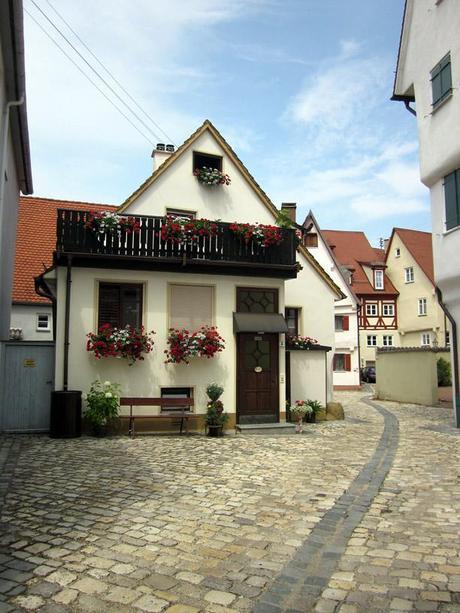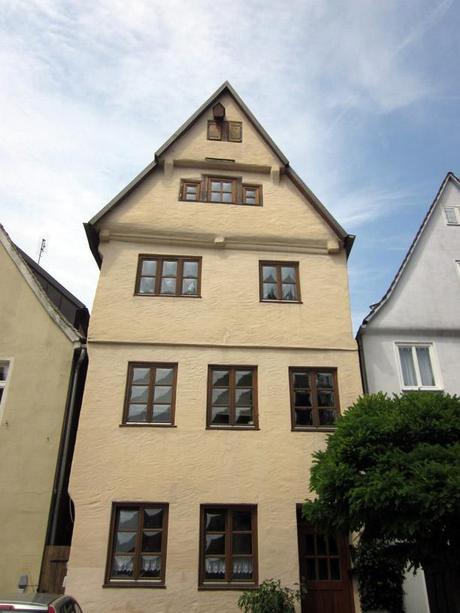 Check out the tiny birdhouse at the top of this home
Dinkelsbuhl - this was our favorite of the towns.  It wasn't overly touristy, and all the colored buildings were unlike anything I'd seen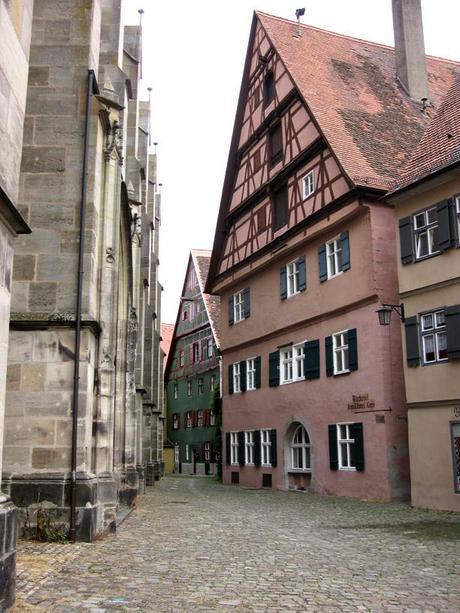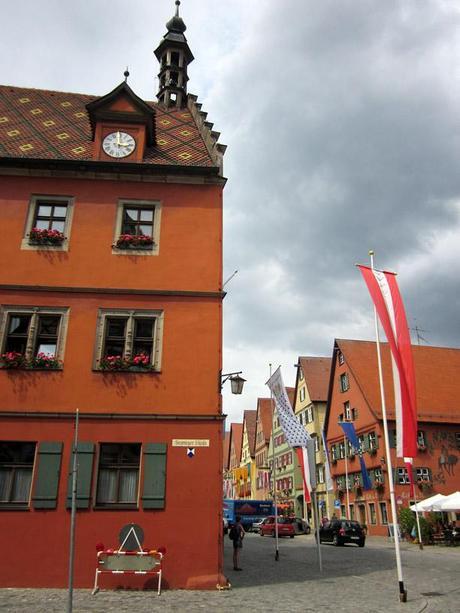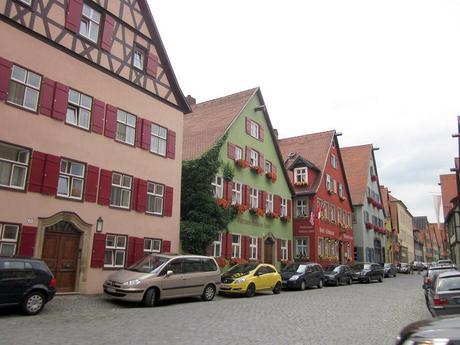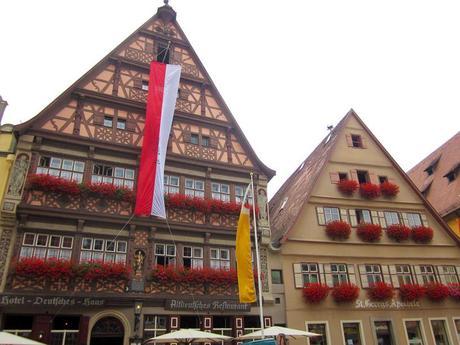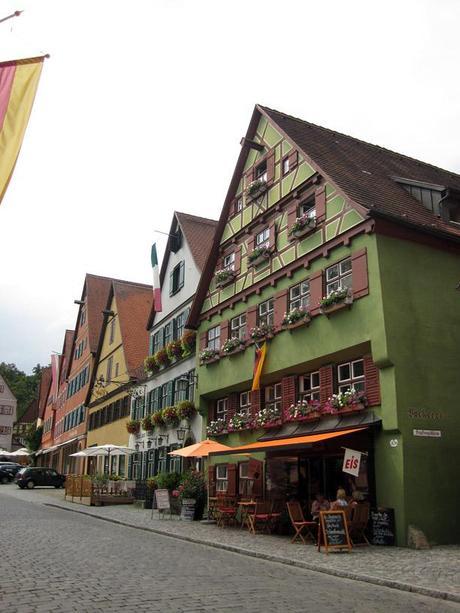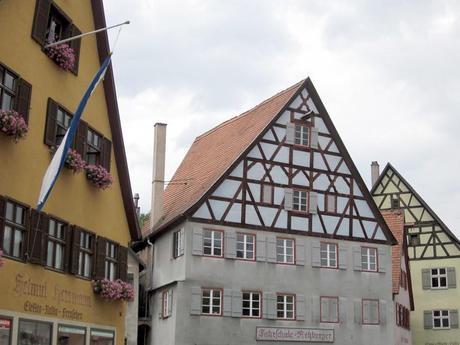 The below is Rothenburg od der Tauber, probably the most popular town along the route.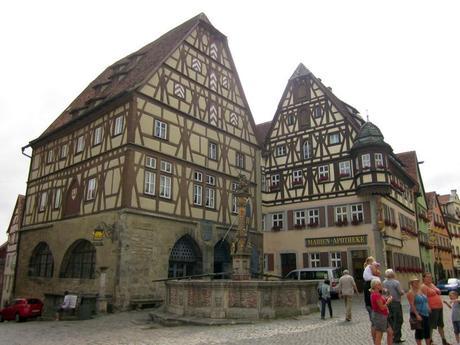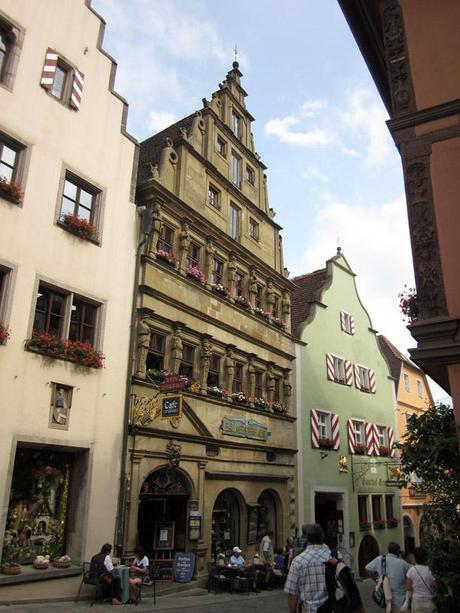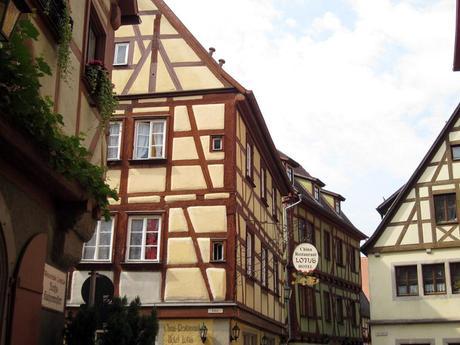 Pretty amazing stuff, right!?
As always - thanks to my boyfriend Chris for these gorgeous photos.
Here's that list again of all my posts from our travels that I've posted -

Spain
•Introduction to my European backpacking trip and a list of places we visited
• Galicia - Baiona and Isle de Cies
• Galicia - the coast, some charming vineyards, and Pontevedra
• Santiago de Compostela and gorgeous hidden beaches
• Gorgeous mountain lakes of Picos de Europa
• Stunning mountains - Picos de Europa
• Bilbao and San Sebastian
• Beautiful Barcelona
• The amazing Sagrada Familia Cathedral in Barcelona
• Art Nouveau dream house by Gaudi in Barcelona

Italy
• Not to miss - the gorgeous rocky coast of Italy's Cinque Terre
• More from my summer traveling Europe - amazing Rome
• From my summer in Europe - amazing Pompeii
• Turquoise ocean and vineyards on cliffs - the amazingly stunning Amalfi coast
• My Summer in Europe: Pictures from lovely Florence, Italy
• Enchanting Siena
•Venice
•Lake Como, Italy
Switzerland
•Jungfrau region, Switzerland, Part 1
•Jungfrau region, Switzerland, Part 2
Germany
• One of my favorite cities from my European backpacking trips - Ulm, Germany
• Lake Constance