In my last post, I had shared how we have safely shifted to a new home during this crisis. So, now the next step is the decoration of the new house.
"It takes hands to build a house, but only hearts can build a home!
-This quote is true to life, and with love, we can make our home truly beautiful.
It is always a happy feeling when it comes to home décor as I love to do it, and it acts as a stress-buster. A cute aesthetic appealing home makes the mind relax and eye pleasing. Besides, who doesn't love when guest praises our home?
As we all are spending our time more at home and going out only when required, hence it is essential to decorate the house as it will give good vibes and we will enjoy being at home. Also, the festive season has already started, therefore one more reason to focus on home décor.
If you are looking for some cute home décor gift ideas for yourself or to gift someone, then check out the below list as it will help you to choose the right product.
I am also sharing some of the home décor gift items which I have purchased online from amazon.
1) Corner Table/ Corner Shelf
This product I have recently purchased, and it indeed adorns style to my living room. It has a fun & artsy design where you can place decorative items and magazines.
The rack is supposed to handle up to 5kgs and is very easy to use. This unique home décor gift will make your room glitter and attractive.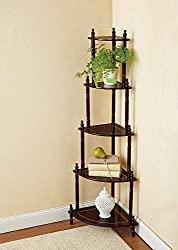 Click on the image to SHOP now
---
2) Lantern/ Lamps
Lantern or lamps are must for home décor as it adds charm to your house. This cute home décor gift will render a vibrant appeal to any home with a vintage touch.
You can either hang it or keep it on a corner table. I have purchased this too, and it is very light in weight.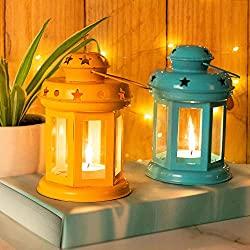 Click on the image to SHOP now
---
3) Photo Frames for Wall Decoration
Photo frames are one of the best home décor gift ideas as it is a wonderful way of decorating plain walls that makes a home look beautiful.
The picture frames will add elegance to your house and are perfect to show your life memories.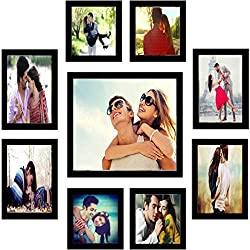 Click on the image to SHOP now
Artwork frames are the other option to choose and décor your wall because an alluring wall will give an artistic & opulent home.
---
4) Indoor plants
Indoor plants make home lively and pleasant. There are many good options to choose from that will give a unique visual appeal to your home.
There are varieties of designer planters which brings good vibes and freshness. Also, it visually enhances interiors, along with air purification and humidification.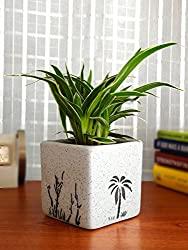 Click on the image to SHOP now
I have purchased this ceramic pot having a spider plant in my living room as it looks good and is considered one of the top plants approved by NASA for air purification indoors.
---
5) Bamboo Basket
This basket you can use in various ways, either keep your beauty products, fruits, vegetables, or anything requisite. During the festival, you can keep festive related products on it.
I am using two bamboo baskets for a long time, the small one I have kept for the sanitizer and mask, and the other big for the beauty & cosmetic products. Just keep it to any corner of the home and use accordingly.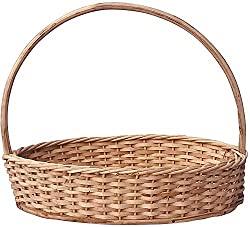 Click on the image to SHOP now
This basket is also a good option for personalized gifts. Just wrap it with the presents you wish to gift to your loved ones in this.  A bamboo basket is one of the best home decor gift ideas.
---
Need more ideas? You can also gift
Candles

Wind chimes

Bookshelf

Flowerpot or vase

Reed diffuser fragrance gift set
I hope the list will help you to choose the perfect home décor gift items. Happy festival & Happy Homemaking!
Do you have any more ideas? Let me know in the comments below.
---
---
You May Also Like To Read:
The Best Retirement Gift: Handmade Portraits

Gift a piece of Love to your Man
---
*I'm taking my blog to the next level with Blogchatter's #MyFriendAlexa
*Disclosure: This post contains affiliate links and I may receive a small commission if you 
purchase through them at no extra cost to you.