Cute goat photos come with a price!  I discovered this first hand on my E-bike and Eating Adventure around the Tegernsee in Germany.   I was happy to come across a field of well cared for goats and this one who had a cast on its leg: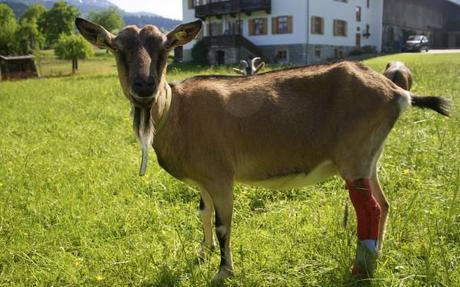 I've never seen a goat with a cast on her leg, but it didn't seem to slow her down as she scrambled to eat the grass offered to her by a passerby before one of the other goats beat her to it. She was obviously in good hands as seen by the writing on her cast: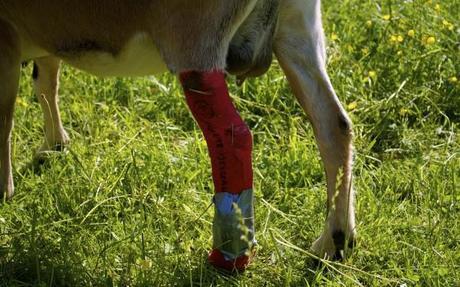 "Gute Besserung" "Get Better" in English. Awww, so cute. Hope you like the photo as I was so focused on getting a shot of the writing that I failed to pay attention to the electric fence and got electrocuted! Nothing serious, but I was a little stunned for a few minutes and in shock. Where's the vet when you need one?
Have you ever suffered to get a shot?