Have good control over cutting meat strips, vegetables or cube cheese with this high-quality GEFU Raffinato Universal Cutter. Having been made out of five stainless steel blades and a stainless steel handle, this sturdy cutter enables you to slice your food ingredients in perfection and also makes the job easy by doing so. Since it's dishwasher safe, cleaning it is not a tough task either. Cut your herbs or any ingredient that requires even slicing with precision and ensure your safety at the same time.
I think it's a dream for all Lebanese women.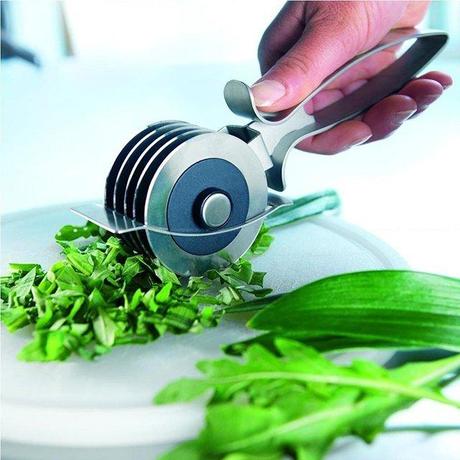 The smooth blades does the task with such neatness that to not have this cutter could actually make you feel sad. Precooking jobs for amateurs made easy once and for all.