"Tis the season to be jolly"
Christmas celebrates the birth of Lord Jesus. It's an occasion of merrymaking that is celebrated with great zeal and zest. Christmas is the time when everyone keeps at bay their stress and indulges in the festivities.
It is the occasion when people of all age groups exchange gifts with one another. As the festival of joy and merry-making is round the corner, it's that time of the year again when you sing carols and binge eat plum cakes.
So whether

you're having a family reunion on Christmas eve or getting together with friends, you need to

have a Christmas present for them. Christmas is the time when families and friends come

together to celebrate.
The month of Christmas also witnesses two souls' union as many couples pick this period for tying the nuptial knot. For those guests who have received an invitation for a Christmas wedding, the first thing to strike their mind is the wedding gifts for newlyweds.
Whether you have received an invite to a Christmas wedding or a Christmas party, you need to get a gift for the hosts. If your confused about what unique gift you should pick for the Christmas celebration, then you have arrived at the right place.
To resolve your query for gift selection,here is a handcrafted list of the best Christmas gifting ideas.
1. Customized Bobblehead by Custombobblehead.cc
Why bother about selecting multiple gifts according to the family members, friends, and couple's tastes? You can ease out your search for the gifts simple by picking a common present for all that is sure to be loved by everyone.
Why not gift the people with a personalized bobblehead in their signature pose! The customized bobbleheads by custombobblehad.cc  not just look like miniature dolls but also serve as pretty showpieces for the car dashboards, study table, dressing table, and office desk.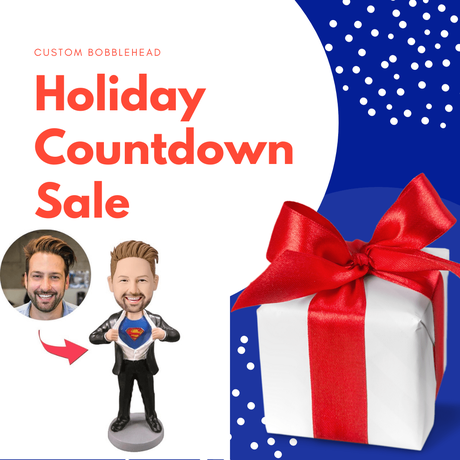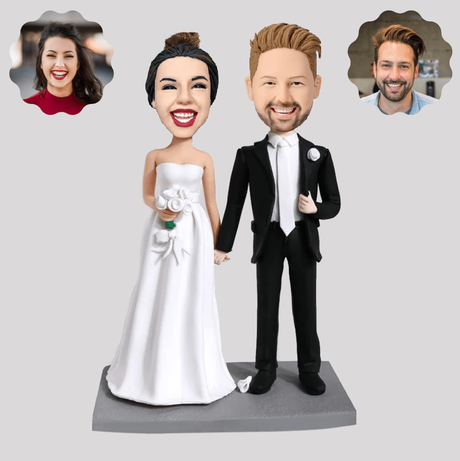 You can get the bobbleheads customized in a manner that they look like a miniature version of your beloved ones. Custom bobbleheads.cc since their foundation have satisfied several customers with their exclusive range of bobbleheads. Check out theirCustombobbleheads facebook page for updates.
---
2. Decanter Set
Christmas is a holiday season when people, after a year of toiling hard, settle down to relax and rejuvenate with their family in the comfort of their homes. Help the family members spruce up a cold winter Christmas party by gifting them a personalized decanter set.
A beautiful decanter and whiskey glass set paired with a beautiful keepsake box are all that they would need at a cold winter party. To add a touch of personalization, you can get the name of the family engraved on the decanter set.
Let the family members raise a toast to each other and share a round of drinks with the decanter set you gift them. The keepsake box can be reused by the family to store their precious memories, such as photographs.
---
3. Gorgeous Christmas ornament
Christmas is all about the Christmas tree, gifts, cookies, and cakes. The Christmas tree decoration is the first thing that pops into one's mind during Christmas.
So why not be the Santa for your friends and gift them a family Christmas tree ornament. Give the ornament a personal touch by getting their photo and name engraved on it.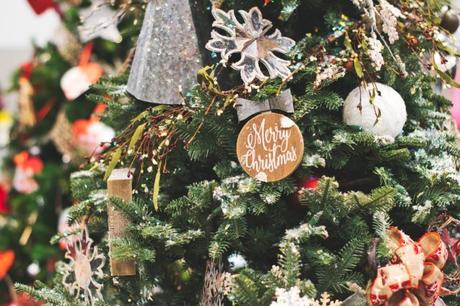 The Christmas ornament would serve as a unique addition to their Christmas tree. Enhance the charm of the ornament as you gift it along with a personalized tree topper for their Christmas tree.
---
4. Board Games
Christmas is the time when the family spends quality time with each other. If the family is a fun and outgoing one, then why not gift them board games. This Christmas unites the family over their love for board games.
The set of board games would allow the hosts to enjoy a playful game night with their family and friends.
---
5. Coffee Maker
Do your friends love coffee? Delight them by gifting them a coffee maker. It is that time of the month again, which calls for a cup of hot coffee or cocoa and marshmallows. The coffee maker serves as the perfect Christmas gift for your friends during the winter.
---
So these are a few personalized gifting ideas for Christmas. Need more ideas? then read my another post on Christmas Gift Ideas. 
Did we inspire you with these ideas? Which idea inspired you the most? Share with us your thoughts and opinions in the comments below.
PIN THIS POST!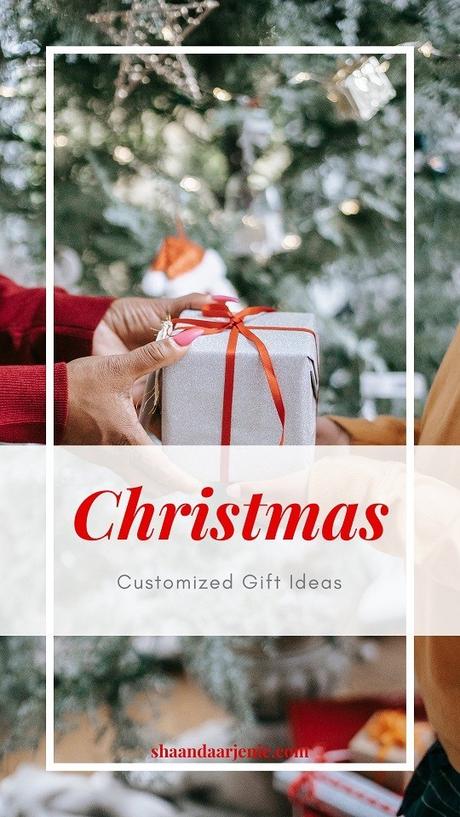 ---
---
You May Also Like To Read:
Best Christmas Movies on Netflix

Gift Ideas for Raksha Bandhan

Best Festivals of India

Gift a piece of Love to your Man
---
*It is a guest post by Custombobblehead, PC: Pexels.com