Blogging can be an effective form of consumer protection. Expressing yourself, from the comforts of your writing desk, to an audience of hundreds, thousands, or tens of thousands can truly make the pen keyboard mightier than the sword.
However,  as much as the blogshpere can be a mountain-top from which one can throw a tantrum; it must also be used to give credit when it's due. Otherwise one is no better than anonymous trolls lurking in comment sections.
I don't do product reviews. But:
Almost exactly one year ago I wrote of an unfortunate hotel experience; a weekend when a family vacation was somewhat derailed by a massive construction project.
That hotel was the Delta Ottawa City Centre.
It would be disingenuous to use my electronic platform to whine and complain about a wrong; then to remain silent once it's been made right.
These past two days; they invited us back to not only showcase their newly minted renovations; but prove they were ready to play ball.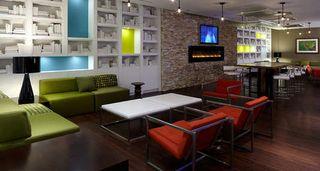 They hit it out of the park.
 Customer service, for me, has never been about the freebies; but rather about fulfilling three categories:
Surpassing, and not simply meeting, expectations.
Anticipating problems before they become problems.
Challenging yourself to provide a service which is so good, the customer can't help but recommend your business to others.
 The Delta Team (wasn't that a Chuck Norris movie?) has transformed a couple of nights in a hotel - with a couple of hours of (14 below zero!) skating thrown in - into moments worth treasuring and passing along to friends and followers.
Some of those moments were:
Josée at the front desk: It began with her cheerfulness and bags of toys for the kids upon our arrival (at my age, I should not be so proud when I beat an 8-year-old at Connect-4), and continued with her answers to our questions and solutions for our concerns throughout the day.
Stephen's note slipped under the door: Which answered our inquiries about pool hours and wished our kids a happy swim - one fewer phone call or trip to the lobby is always welcome!
Claire in the lounge: Who was on her way down to our room to deliver my daughter's stuffed goldfish (lost under our dinner table) to her before bedtime - one fewer reason to pull my shoes on and chase after the thing.
and ultimately
Lisa, Josée, Stephen, & Julie: Who organized a happy birthday sing-a-long for my soon-to-be 6-year-old at our room door, complete with a small pastries, sparkler and candle. You know when your kid is torn between joining the sing-a-long and hiding behind your knee, it's something she'll remember.
Consider this make-good, made good.
Ultimately, this level of service can be measured by its result: on our next trip to Ottawa, my kids will ask to stay at that hotel we were at last time, 'cause it was fun. You know, the one where my son spilled an awesome Shirley Temple on the floor of their new slick retro-design bar in the main lobby.
Thank you, Delta Team.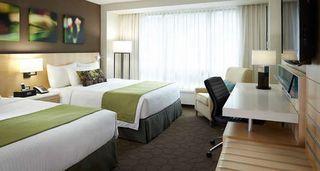 I received NO compensation for the writing or publishing of this post.