When you have a brand of clothing, no matter what kind it is, you always are looking for ways to set it apart from the competition. Once people become familiar with your brand, it is immediately recognizable. One finishing detail that may not be thought of as very important, but is, is a distinctive label. If you put your heart and soul into your designs, then why would you want a generic label to finish off your article of clothing?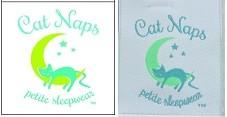 At Clothing Labels 4 U, they have a great selection of custom clothing labels to fit your needs. They offer woven cloth labels in a Damask, taffeta, satin, and semi-Damask weave, as well as iron-on labels and organic cotton printed labels. You can take your brand logo and company name, designing a custom label that will not cost you and arm and a leg. At www.clothinglabels4u.com there is never any set up fee and have low minimum orders for every customer.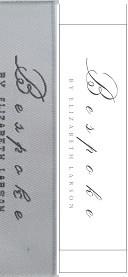 The prices for these custom labels are so good that you could even do something fun like change the colors of the labels from season to season. Why not choose a bright colored label to celebrate the Spring and Summer seasons? I great pop of color on your custom label will attract the customer's attention and bring them in for a closer look at your garment.

Whatever you choose to put on your label is totally up to you. The design team at Clothing Labels 4 U will assist you to come up with a creative and even witty design that will express what you want your customer to know about your brand. They will even send you some samples to make sure that it is exactly right for you before you place the larger order.
These are a few examples of custom clothing labels from very happy customers that have ordered from www.clothinglabels4u.com and you could be one of them too!