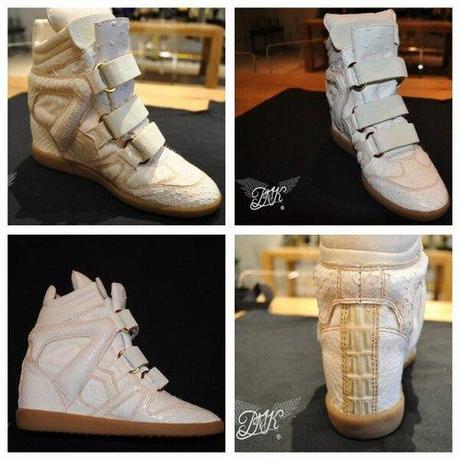 Custom Isabel Marant Sneakers by @PMKCustoms for Beyonce
PMK revamps the Isabel Marant sneakers and gives them a whole new look for none other than Beyonce.  With materials such as Ostrich, calfs fur, Crocodile, and Anaconda give the already impeccable design attitude and the tones of white mixed with gold stitched details.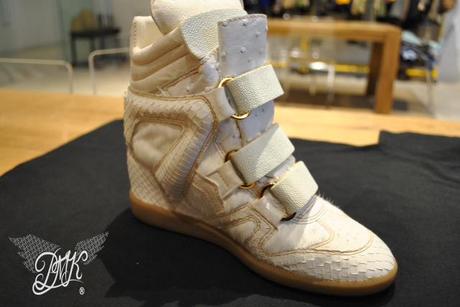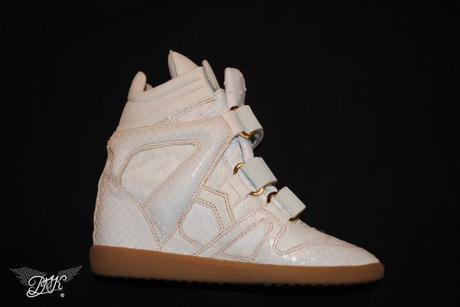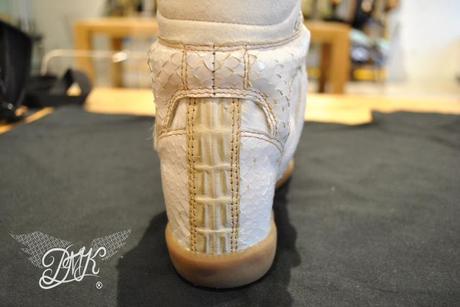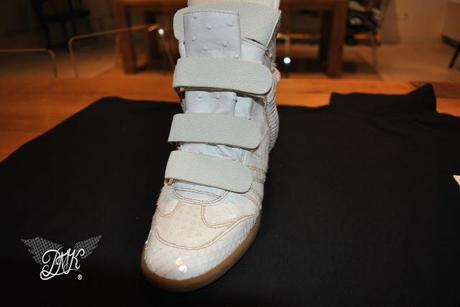 Its no coincidence, PMK decided to release a pair for Beyonce.  If you recall, they customized the Air Force 1s "Brooklyn Zoo" for Jay-Z.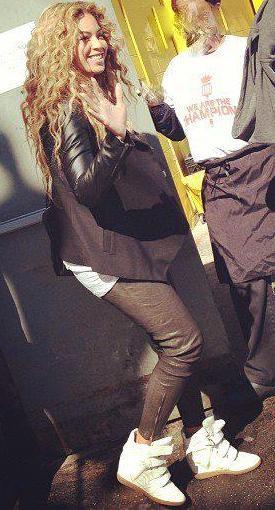 Beyonce wore the customized sneaker during NBA Allstar Weekend in Houston.
Want to customize a shoe with PMK Customs? Check out their newly launched "PMK Design Lab"