Raising a family is hard. Raising a blended family and trying to keep your sanity is even harder. Today is time to get real. I have talked about our blended family often (especially since it's a BIG part of this blog) but today it's time for a real-life update.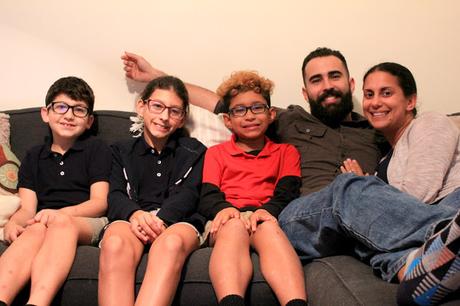 Most of you know that JC and I have been dating for over five years and we got engaged on October 26, 2016. I have a son from a previous relationship and JC has two kids from a previous relationship. We had our kids meet after a couple weeks of dating and we moved in together a couple months after. It hasn't been all sunshine and rainbows but thankfully, we hadn't been subject to all the crazy, out of control situations that other blended families seemed to face. We considered ourselves very lucky until recently.
In the State of Florida, if the parents are not legally married at the time the child is born, mothers have full legal custody of the children. I think this is a stupid, outdated law that need updating but I am not going to get into that now. A few months ago, my step-kids mom announced that she was moving to another state and taking the kids with her. Naturally, JC lost it and immediately filed for shared legal custody of the kids. He wants everything split completely 50/50. I have had no say in this decision, as it should be. In my opinion, this is between the kids mother and JC and I have stayed out of it.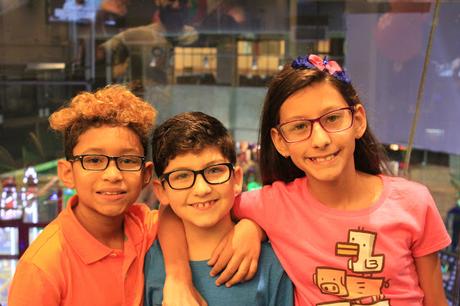 Unfortunately, the kids' mother feels that I had something to do with this. She feels that this was my idea when it all stemmed from her wanting full control. I am a HUGE proponent for the whole "one big, happy family" thing. For five years, I have worked extremely hard for everyone to get along, everyone to show up to all events and we are all in this together. In my opinion, it's the only way merging families works. Recently, all my hard work has been thrown out the window and it really has me down. I see the disappointment in the kids' faces and it breaks my heart. This custody battle is slowly tearing everything apart. I mean today there was a battle over a pair of shoes. Shoes people! How ridiculous is that??
I hate custody battles. I haven't gone through one with my son's dad but I know, from this experience especially, that they are brutal. They are brutal for every party involved. You really see how selfish a person can become. As a mother myself, I want what is best for my child and actually any child. Children deserve to grow up in happy homes and have healthy relationships with those that care for them. I understand the necessities of a custody case, especially to get everything in writing but I also see the trauma that they cause children and the financial and emotional drain that it causes for everyone involved.
I really hope mediation happens soon and there is an amicable resolution. In most cases, I know this doesn't happen but I am really hoping for that in this case. I need to be able to focus on my work, my relationship and my family again.
Oh and if anyone has any helpful advice for me or anyone in my situation, please feel free to share!